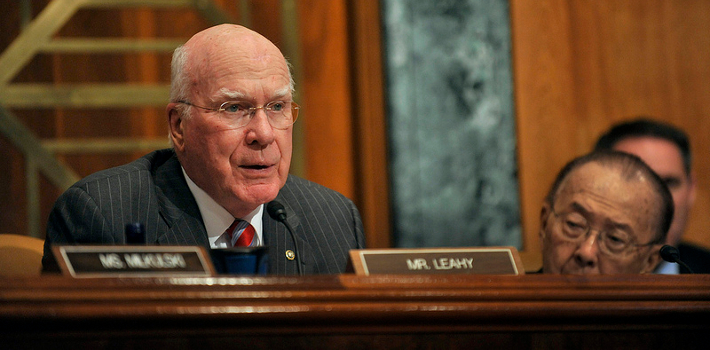 Español On Tuesday evening, the US Senate struck down the USA Freedom Act by a vote of 58-42. The bill proposed ending the NSA's controversial metadata collection of cell phone calls in the United Sates, but fell short by two votes of the 60 needed for its passage.
The bill would have allowed phone companies to continue collecting data, but require the NSA to gain court orders from the Foreign Intelligence Surveillance Court to access them. In addition, companies would have no longer been required to hold records for longer than they require for normal business purposes.
The USA Freedom Act was meant to ban bulk data collection under Section 215 of the Patriot Act, and set guidelines for how the US government managed national security and internet surveillance. A series of amendments to the bill in the House weakened the legislation, and a last-minute changes caused privacy advocates to withdraw their support.
Senator Patrick Leahy (D-VT) led the charge in urging lawmakers to pass the bill, gaining support from organizations such as the ACLU and the NRA. The White House called Leahy's bill a "balance between the need for surveillance while preserving the constitutional protections of Americans."
The former NSA and CIA director, General Michael Hayden, and former US Attorney General Michael Mukasey called the USA Freedom Act the kind of "NSA reform that only ISIS could love." They argued the bill would place the NSA in a compromised position and allow terrorist groups to thrive.
Section 215 of the Patriot Act, the government's legal basis for its data collection program, is set to expire next June. Supporters of the USA Freedom Act hoped the bill would have ended any chance for reauthorization of the NSA's surveillance program.
President Obama and his administration have made promises to end the bulk collection of phone records, but have reauthorized the program on several occasions.