EspañolNew details became available on Tuesday regarding a massive surveillance network that the Canadian federal government plans deploy on the eastern section of the US-Canadian border. Video cameras, radars, ground sensors, thermal radiation detectors, and more will be erected in more than 100 "high risk" crime zones along the 700-kilometer border that the provinces of Quebec and Ontario share with the United states.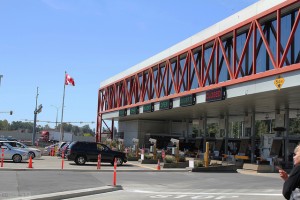 The CAN$92 million (US$80.6 million) surveillance-project "involves employing unattended ground sensors, cameras, radar, licence plate readers, both covert and overt, to detect suspicious activity in high-risk areas along the border," Royal Canadian Mounted Police (RCMP) Assistant Commissioner Joe Oliver told security-industry executives attending the SecureTech conference and trade show at Ottawa's Shaw Centre.
"What we're hoping to achieve is a reduction in cross-border criminality and enhancement of our national security," he said.
The network will be linked to a "geospatial intelligence and automated dispatch center," which will issue alerts for high-probability targets, issue "instant imagery" to officers on patrol, and produce predictive analysis reports.
"We do have [border surveillance] technologies deployed on a limited scale but … nothing in terms of the scale of this project," Oliver explained, while he assured that no drones will be part of the intelligence-gathering system.
The security deployment at the border will be a joint effort with US authorities, who could eventually have access to the collected data.
"There are lots of opportunities to look at new ways of doing business," Oliver said. "A threat to Canada is a threat to the U.S. and vice versa, so we operate in an environment where we're trying to address shared threats."
The Ontario-Quebec border with New York State is a key passage for tobacco smugglers. According to experts, hundreds of millions in revenues are generated on the black market. Furthermore, dozens of criminal groups of all sizes and origins use the same routes and infrastructures to move drugs and migrants south of the border into the United States.
The network is slated to be finished and fully operational by 2018.
Source: National Post.