Español On Monday September 1, the Mexican Navy intercepted a raft containing 15 Cuban Nationals, 133 miles off the coast of Puerto Progreso, Mexico. One of the individuals died during the voyage, and another suffered a heart attack shortly after rescue and could not be revived.
The immigrants said they originally intended to land in Cancun, but were unable to properly navigate their way ashore.
In response to the rescue, US Representatives Ileana Ros-Lehtinen and Mario Diaz-Balart, both Republicans from Florida, have sent a letter to Mexican Ambassador Eduardo Medina Mora Icaza. Their request is that the Cuban nationals not be deported back to their home country.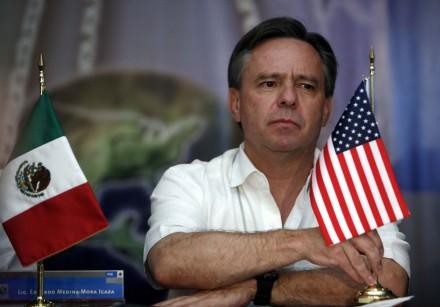 The letter reads, "We write to express our grave concern for the welfare of thirteen Cuban nationals who were rescued in Mexican waters, and to respectfully request that you not forcibly return them to totalitarian Cuba."
The members of Congress highlight the heavy criticism levied on the Castro regime for its very checkered human-rights record. That includes from organizations such as the United Nations Committee Against Torture, Amnesty International, and Human Rights Watch.
They write, "Forcibly repatriated Cuban nationals are often subjected to particularly vicious and punitive abuse upon their return. Yet despite the monumental risks, many Cubans choose to brave the hazards of the sea rather than suffer another day under the Castros' oppression."
The Mexican rescue comes just a day after police in south Texas found six Cuban nationals stranded on South Padre Island. According to reports by local news outlets, this group of immigrants will be processed according to US law that allows Cubans fleeing the island to apply for political asylum in the United States.
Sources: Congressman Mario Díaz-Balart, Fox Rio 2, Valley Central.