EspañolThe US State Department announced on Wednesday that they will revoke the visas of several top Venezuelan officials who have been "responsible for or complicit in" human rights abuses in response to anti-government protests beginning in mid-February that have left 43 people dead and 950 injured.
The US government claims Maduro's regime responded to protests with "arbitrary detentions and excessive use of force."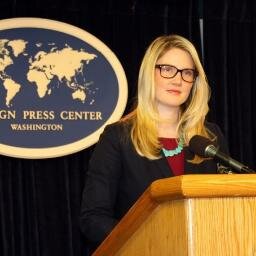 "We have seen repeated efforts to repress legitimate expression of dissent through judicial intimidation, to limit freedom of the press, and to silence members of the political opposition," said Deputy Department Spokesperson Mari Harf in a statement.
"While we will not publicly identify these individuals because of visa record confidentiality, our message is clear: those who commit such abuses will not be welcome in the United States," Harf added.
The action targets 24 high-ranking officials including Cabinet ministers, senior judges, military, police, and National Guard members, according to congressional aides who spoke to the Associated Press on the condition of anonymity.
On Wednesday, Florida Republican Senator Marco Rubio called the visa ban a "first step," but believes the US government should do more in the way of sanctions.
Rubio introduced a bill along with Senators Bob Menéndez and Bill Nelson urging Barack Obama's administration to impose visa sanctions and freeze the assets of those involved in the alleged human rights violations in Venezuela. Rubio says many of these individuals hold US bank accounts.
According to the Republican senator, the Senate could easily approve the measure, counting on at least 90 of the 100 total votes.
"We must go after what these violators of human rights have in the United States," he said.
The US House of Representatives has already passed similar legislation proposed by Congresswoman Ileana Ros-Lehtinen.
Venezuela's Minister of Foreign Affairs Elías Jaua said his government had not yet been notified of the US travel ban, adding that the move would be "evaluated."
Sources: El Nuevo Herald, Reuters, US State Department.