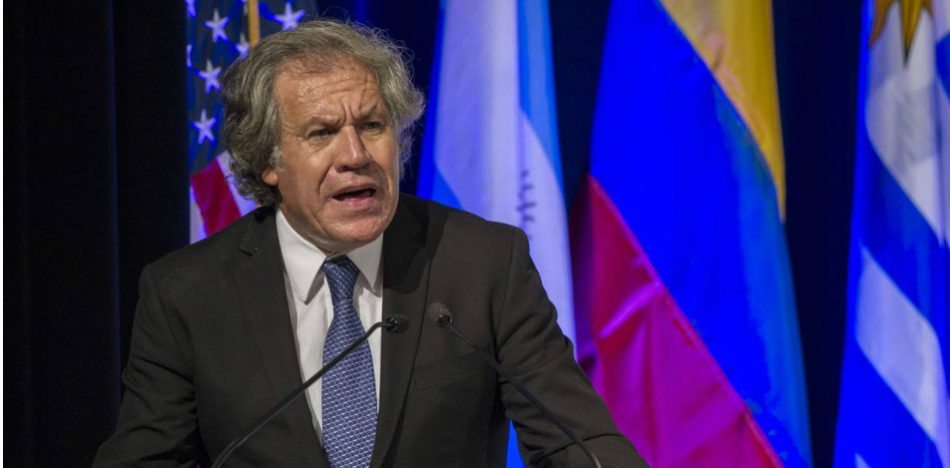 Español Secretary General of the Organization of American States, Luis Almagro, was critical of Venezuela's political opposition this week when officials announced they might be participating in local elections scheduled for December, even though previous elections this year were fixed by Nicolás Maduro's regime.
"It doesn't make any sense to participate in an electoral process that will be rigged," he said during a Pan-American Press Association meeting in Salt Lake City. "You can't play games with people's votes."
According to Almagro, the Venezuelan opposition "left behind" over seven million voters that stood up to Maduro and his Constituent Assembly July 16. "They surprised me with their participation in these elections," he said.
Almagro released a statement saying that the Venezuelan opposition, by participating in regional elections, has become complicit in fraud. These statements caused controversy, as many claimed he should have made them before the election, not after. In response to that criticism, Almagro said he wanted to respect the opposition's right to decide about participation without internatioanl pressure.
This time around, however, he's speaking out early. Almagro doesn't think the opposition should participate in December.
Aquí mi discurso ante la @sip_oficial en Salt Lake Cityhttps://t.co/hW05UACPEh pic.twitter.com/u2YaaUSV0F

— Luis Almagro (@Almagro_OEA2015) October 29, 2017
Julio Borges, President of the National Assembly announced his party's decision to abstain from appointing candidates. Popular Will, the party of political prisoner Leopoldo López, and La Causa R have done the same. Even Henry Ramos Allup, the leader of Democratic Action, has said the conditions are not adequate.
Journalist Isnardo Bravo tweeted that, in the past, many parties who refuse to participate end up putting up candidates anyway.
According to the daily journal El Pitazo, some members of the opposition coalition MUD have asked for a "ticket" from different parties in order to put their candidates forward even if not under the banner of a party. Rather, they would run as independents.
Source: El Impulso