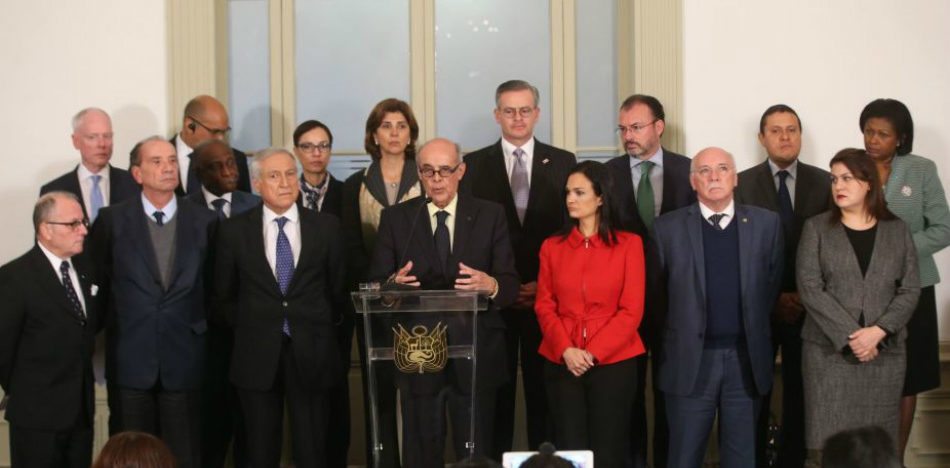 EspañolTwelve countries in the Lima Group met in New York this Wednesday, September 19 to discuss the crisis in Venezuela, which they concluded has worsened since their previous meeting in Peru in August.
"The Lima Group holds the strong opinion that the situation in Venezuela has gotten worse," said Foreign Ministry official David Morrison.
Chile, Guatemala, Mexico, Panama, Brazil, Canada, Argentina, Costa Rica, Colombia, Peru, Honduras and Paraguay originally signed the "Lima Declaration" on August 8 to condemn the rupture of constitutional order in Venezuela through the implementation of an illegitimate National Constituent Assembly through a fraudulent election process.
The meeting took place in New York amid a United Nations General Assembly session, where United States President Donald also spoke about the corruption, economic collapse and repression taking place under Venezuelan President Nicolás Maduro.
At the end of the Lima Group's meeting, Morrison held a press conference and echoed President Trump's words, and pledged to meet again in 60 days, this time in Canada. The goal of that meeting will be to address Venezuela's crisis as it stands at that moment, Morrison said.
Morrison also said the Lima Group will be publishing an official statement on the situation in Venezuela this Sunday, September 23.
After the meeting, Chilean Foreign Minister Heraldo Muñoz said that the group is hoping to establish a formal dialogue "conducive to achieving the restoration of the democratic order in Venezuela." However, Muñoz insisted that any meeting should only take place if it offers "concrete results" to the country's crisis.
Source: 24matins