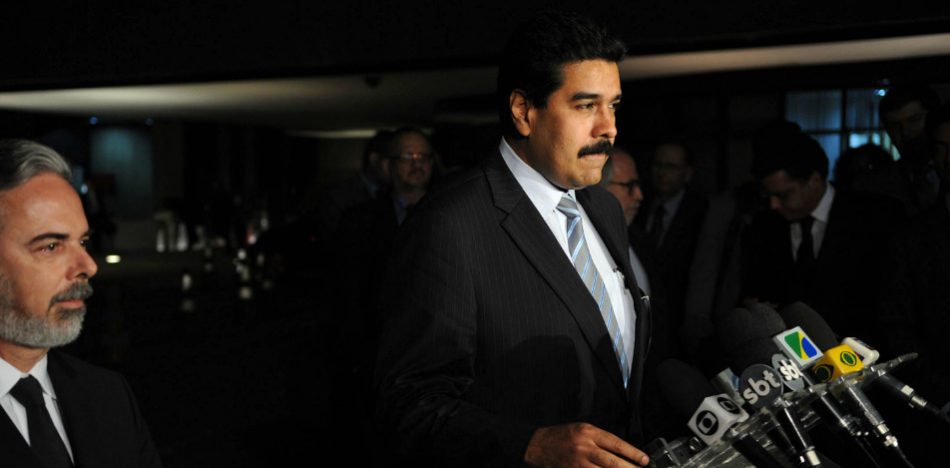 EspañolReports late last week claimed Venezuelan President Nicolás Maduro — whose regime has been sanctioned and denounced for human rights violations and corruption — would be attending the United Nations' upcoming meeting of the Human Rights Council in Geneva, Switzerland this September 11. Now, that doesn't look to be the case, as the dictator unexpectedly backed out this Tuesday, September 5.
The United Nations confirmed the scheduling change, saying that Maduro will in fact not be participating in the session at all.
BREAKING: UN says Venezuela President Nicolas Maduro cancelled his appearance at Human Rights Council in Geneva; instead his FM to speak.

— Hillel Neuer (@HillelNeuer) September 5, 2017
In an official statement, the organization said the dictator will be replaced by Venezuela Foreign Minister Jorge Arreaza. However, the UN's statement did not provide an explanation for why Maduro suddenly canceled.
Media inside and out of Venezuela have speculated about Maduro's decision. Prominent Venezuelan journalist Manuel Malaver tweeted: "Maduro canceled his trip to Geneva because he came down with a case of 'Pinochet syndrome' which is the fear of being captured by a judge."
Se cierra el cerco mundial contra Maduro.Me confirman que suspendió el viaje a Ginebra por el "síndrome Pinochet":ser detenido por un Juez

— Manuel Malaver (@MMalaverM) September 5, 2017
The change reportedly happened overnight, because on Monday, September 4, Venezuelan officials said Maduro wanted to speak at the opening of the thirty-sixth session of the Human Rights Council.
UN Watch, which monitors the activity of the United Nations, tweeted, "The Venezuelan dictator — who murders, tortures, beats, jails, starves own people — to open UN Human Rights Council."
Rights activists urge U.N. rights council to expel Venezuela, urge 'robust response' to Maduro address on Monday https://t.co/SIRSgACw1L

— UN Watch (@UNWatch) September 4, 2017
But on Tuesday, UN Watch reporter Hillel Neuer tweeted that the United Nations is planning to bring "pro-democracy" voices to the council meeting with the intention of denouncing the actions of Maduro's regime.
UN Watch will bring top pro-democracy voices of Venezuela to deliver the response, inside the UNHRC, to regime's Monday propaganda address.

— Hillel Neuer (@HillelNeuer) September 5, 2017