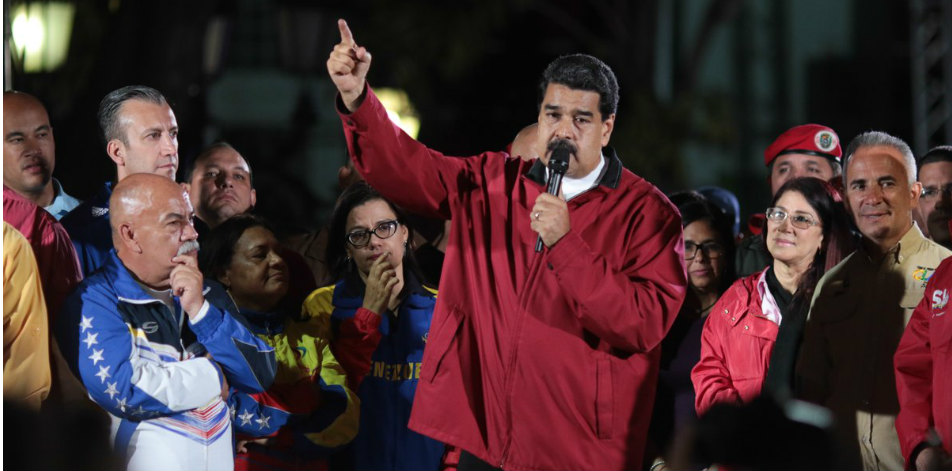 EspañolThe United States Treasury Department announced sanctions against Venezuelan President Nicolás Maduro this Monday, July 31 after he followed through on an illegitimate election process that gave his regime control of a new congress. All of his assets in the US have been frozen and he is prohibited from entering the country.
"The Trump administration has called on Venezuela's Maduro regime to respect Venezuela's constitution, respect the role and authorities of the constitutionally established National Assembly, hold free and fair elections, address the humanitarian needs of the Venezuelan people, release political prisoners and stop oppressing its great people," U.S. National Security Advisor H. R. McMaster said during a press conference.
The United States will freeze assets, prohibit travel and ban all other commercial transactions for Maduro, according to an official statement said. McMaster said the sanctions were put in place because Maduro has refused to "head the call" from countless international voices urging him to restore democracy to the nation.
"Maduro is not just a bad leader," McMaster said. "He is now a dictator."
Maduro joins a list of criminals in Venezuela that include his own Vice President Tareck El Aissami, for his ties to major drug trafficking operations, as well as 13 other high-standing officials. Maduro also joins an exclusive list of other sanctioned world leaders: Robert Mugabe of Zimbabwe, Bashar al-Assad of Syria and Kim Jong-Un of North Korea.
A few days before the fraudulent election this Sunday, July 30, the White House threatened the regime with sanctions should Maduro not back away from an illegal election of a new Constituent Assembly, which has replaced the country's National Assembly. But the dictator went ahead with his plan anyway, undermining the Republic in the process and any remaining trace of democracy.
"The United States stands with the people of Venezuela in the face of oppression," McMaster said. "We will work with our partners to hold accountable all those responsible for the escalating violence and human rights violations."
Speculation had arisen that the United States was planning to focus sanctions on the country's oil industry, specifically state-owned oil company PDVSA, which would have drastically crippled the entire economy. So far, that has not happened.
Sanciones económicas directas contra Nicolás Maduro, entre las que figura la congelación de activos bajo jurisdicción estadounidense. pic.twitter.com/aXKWonSyy1

— OPY (@OpyMorales) July 31, 2017
Opy
@OpyMorales
Direct economic sanctions against Maduro, among them the freezing of assets under US jurisdiction. 
Source: Miami Herald, Treasury