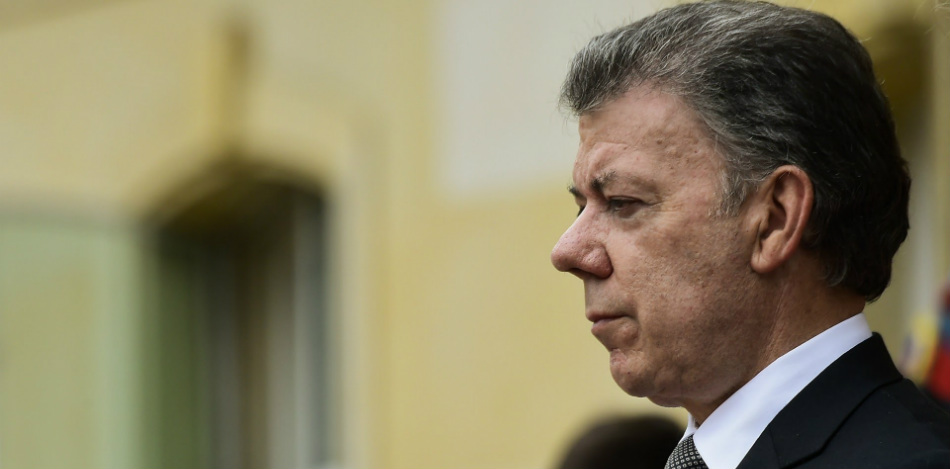 EspañolPresident Juan Manuel Santos allegedly received money for his 2014 presidential campaign from the controversial construction company Odebrecht.
The announcement was made during a press conference on Tuesday, February 7 by Colombian Attorney General Néstor Humberto Martínez, who described that the money allegedly reached Santos through ex-Senator Otto Nicolás Bula.
Bula was arrested in mid-January in Odebrecht's bribery and corruption case.
"It has been established that with regards to the amount US $4.6 million, Mr. Otto Bula made two transfers to Colombia that were monetized in the amount of US $1 million and whose final user is supposed to have been Santos' 2014 campaign manager," Martinez said on Tuesday.
The attorney general said it was possible to establish that the US $6.5 million was given to Santos so Odebrecht would gain favor for a contract involving the construction of the Ruta del Sol. That money was reportedly deposited in an account in Andorra.
Since his arrest, Bula has been collaborating with the Colombian Prosecutor's Office, offering all possible information in connection with illegal payments carried out by the Brazilian construction company.
Nestor Humberto Martínez confirmed that Álvaro Uribe's party, The Democratic Center, also asked the Prosecutor's Office to investigate Oscar Ivan Zuluaga, a businessman and politician.
Source: El País