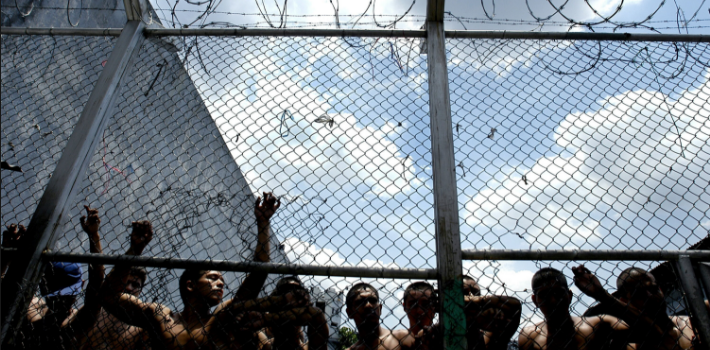 EspañolSome criminals in Venezuela reportedly use prisons as shelter from being caught by the police.
This according to Efecto Cocuyo, who wrote that some prisons are even controlled by criminals.
Franklin Paul Hernandez, 43, better known as "Viruviru," has remained in the General Penitentiary of Venezuela (PGV) not because he has to, but because he has found refuge there.
"Viruviru looked to take refuge in jail because another criminal leader protected him and guaranteed his safety," said the relative of a prison lieutenant.
"Viruviru is not supposed to be in jail, but he stayed with his gang," the anonymous source said. "They are the ones who actually rule the PGV."
These criminals organized kidnappings from the penitentiary. They then shelter themselves in prison to avoid being arrested by police.
A few months ago, Viruviru organized the kidnapping of 51 workers at the General Penitentiary of Venezuela. They wanted to extort the government into transferring 1,500 prisoners to PGV for money.
"This is ludicrous," another source said. "Viruviru is a born murderer, the real criminal leader for the PGV. He is a vicious, evil man. He commands people to do things outside the jail and then hides them in jail while the storm passes."
Additionally, prisons in Venezuela have adequate facilities for offenders. On several occasions, they reportedly said they prefer to stay within the precincts than the outside.
In several prisons, people do not face the tragic food shortages like the rest of the country.
Source: Efecto Cocuyo