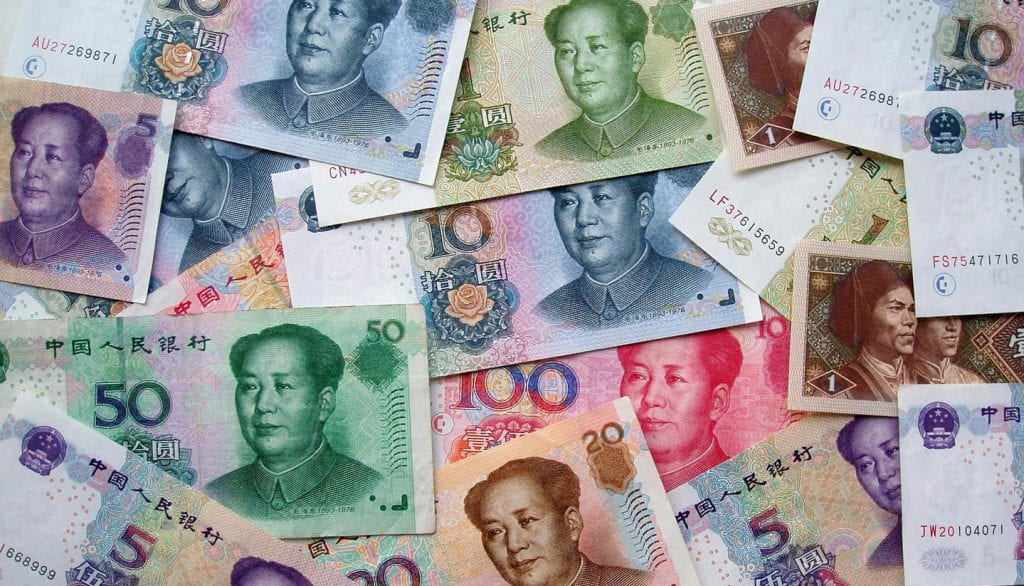 Spanish – Over the years, the Chinese regime has sought to control all possible fields: technology, economy, politics, health. And although many of its initiatives are already known, it always manages to find a new field to expand its power.
One of them is that of digital coins. Beijing plans to convert the yuan into a cryptocurrency backed by its Central Bank. The country would say goodbye to bills and coins to seek to control its population and commercial ties with other countries.
It also wants to wage war on platforms such as WeChat Pay and Alipay, which are not tied to that country's banking system, and execute transactions independently.
Digital supremacy seems to be crucial to the leadership of the Communist Party of China (CCP). So much so that it is fighting to impose its 5G technology worldwide and has implemented cybernetic espionage to influence governments and societies.
But before going to other countries, the Chinese regime first seeks to control its population. This statement was made by Ana Maria Moreno Ballesteros and Philippe Boland, specialists in blockchain technology and managers of the University Network for ICTs (UxTIC), in a conversation with the PanAm Post.
The risk of encrypting the currency
China began research into the digitization of its currency in 2014, and a currency development program was approved in 2017, according to the BBC. During the past year, it has already carried out pilot tests in some cities.
Other countries are also carrying out research and developments to change their monetary systems to a digital cryptographic environment, such as the European Central Bank (ECB).
Cryptographic technology allows adding more security to the currency, avoiding counterfeits and duplicates. Additionally, it establishes a total traceability. In short, the government will know who is spending on what.  Although it is an advantage to avoid tax evasion, the conception that the centralist regime in China could give it would appear to be more of a problem than a solution.
A public statement by Xi Jinping in October 2019 would have led to an acceleration of the technological processes of monetary exchange. "The most powerful countries are accelerating their initiatives," he said.
The blockchain technology specialist, Philippe Boland, explains that "although China could use blockchain technology, the idea is that it is centralized and that goes against the philosophy of empowering users, to retain and have control of their own assets."
World trade
"China wants a faster and more efficient raw material supply system, so they are acquiring ports, roads, mass transport systems, mines in other countries," Boland points out.
With the investment that China is making on a large scale internationally, it could impose the use of its new digital currency on other countries. This would show how much money is in the accounts.
The situation is extrapolated to private individuals. "It's a danger because they know exactly how much you have in the account, combined with 5G technology to have personal and health data is tremendous. Corrupting a person is much easier when you know they don't have anything in their wallet. Controlling money is a key element," adds Boland.
A note from Business Insider shows the percentage of China's investment in the rest of the world. Between 2000 and 2014, Chinese communism allocated more than 273.6 billion USD to finance a total of 3485 projects in 138 territories around the world.
Controlling access to money
"Party cadres must understand that the leadership attaches great importance to blockchain technology, given its prospects for application in the real economy, popular lifestyle, and governance. The text is part of an editorial in the People's Daily, the main newspaper of the regime.
Let's keep in mind that the new currency would not be anonymous, something that is offered by currencies with other technologies such as Bitcoin (banned in China). The regime could have the data of each transaction, facilitating the tracking of capital movement, reports El País. For China, this is tempting. The more information it has, the better for the regime's objectives.
What's the difference between the banned Bitcoin and the digital Yuan? The former is a decentralized currency where control depends on several. There's no one administration unit. Anyone can generate bitcoins and switch them from wallet to wallet.
In contrast, the new Chinese currency uses all the security components but does not have the decentralization of Bitcoin. Control and value will be determined by the Chinese government. "In the US, the Central Bank is independent of the State, but China can make a 50 to 100 percent devaluation when it decides to do so, that is, it can be a totally volatile currency because it will depend on the secretariat of the Communist Party of China," warns Boland.
"If all the servers of the yuan are in Chinese entities and one day they decide that the 'crypto-yuan' is not interesting to them, they simply turn off their servers and the people who had that currency no longer have a way to rescue it, make transfers or use it," emphasizes Ana María Moreno Ballesteros, who also teaches the subject Introduction to the blockchain.
An article in The Economist reported towards the end of last year that the digital yuan could enter into circulation in 2021. The People's Bank of China is said to have filed more than 100 patent applications for digital currency.
Beating the competition
Competition is also directed at national companies such as Alibaba, the e-commerce giant. In fact, Alipay was born from that company.
Alibaba has had a great impact on electronic payments, something that the communist regime does not like. And incidentally, its founder, Jack Ma, has been missing since October of last year.
During a speech on October 24, Jack Ma denounced Chinese authorities as outdated and backward and called for more regulatory freedoms for consortia like Ant Group. Since then, his whereabouts are unknown, and there is no official response.
"The government is taking back all online payment channels because it has a fifth of the world's population. Before covering the entire world, it is first consolidating itself in its own house," concludes Ana María Moreno Ballesteros.