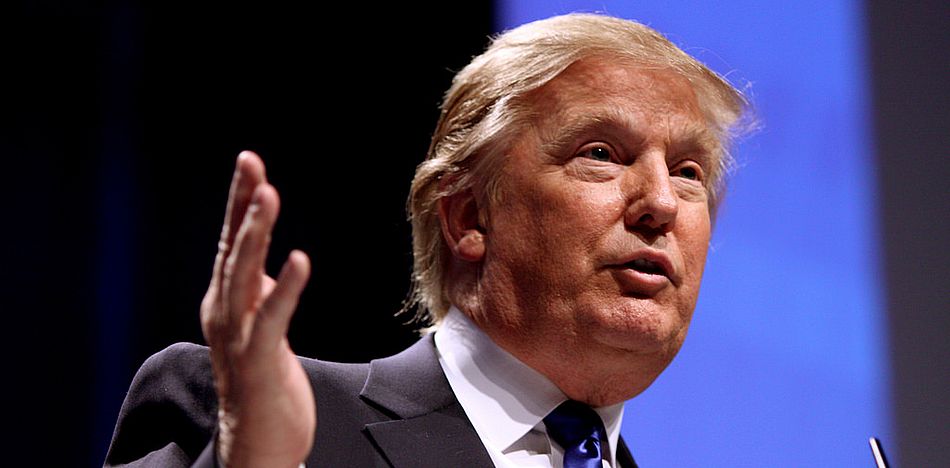 EspañolUS President Donald Trump expanded travel restrictions to the United States this weekend, adding North Korea, Chad and Venezuela to a list that already included Somalia, Yemen, Syria, Libya and Iran.
A White House statement said that officials evaluated 200 countries around the world and concluded that these eight pose the greatest risk to the United States due to various immigration and communication protocols, as well as the possibility of inviting terrorism onto US soil.
"As president, I must act to protect the security and interests of the United States and its people," Trump said in the statement, and added later that letting in residents from the eight countries could prove, "detrimental to the interests of the United States."
The restrictions will go into effect October 18, the statement said, while stressing the need for the countries to "improve information-sharing and identity-management protocols and procedures, and address both terrorism-related and public-safety risks" if they want to be removed from the list.
As for Venezuela, the White House said that the country's government, "fails to share public-safety and terrorism-related information adequately, fails to satisfy at least one key risk criterion, and has been assessed to be not fully cooperative with respect to receiving its nationals subject to final orders of removal from the United States."
The statement said there are "alternative sources for obtaining information to verify the citizenship and identity of nationals from Venezuela," which is why the travel ban focuses on government officials "responsible for the identified inadequacies.
That means government officials of  Venezuelan government agencies involved in screening and vetting procedures — including the Ministry of the Popular Power for Interior, Justice and Peace; the Administrative Service of Identification, Migration and Immigration; the Scientific, Penal and Criminal Investigation Service Corps; the Bolivarian National Intelligence Service and the Ministry of the Popular Power for Foreign Relations — are suspended indefinitely, according to the statement.
Additionally, the statement said Venezuelans with American visa are now subject to "appropriate additional measures to ensure traveler information remains current."
These new travel restrictions came only two days after Canada announced that it is sanctioning 40 Venezuelan officials, including President Nicolás Maduro, Vice President Tareck El Aissami, Diosdado Cabello and President of the National Electoral Council Tibisay Lucena.
In a statement, Canada said the sanctions are intended to target "key figures in the Maduro regime in order to send a clear message that anti-democratic behavior has its consequences."
Source: White House.