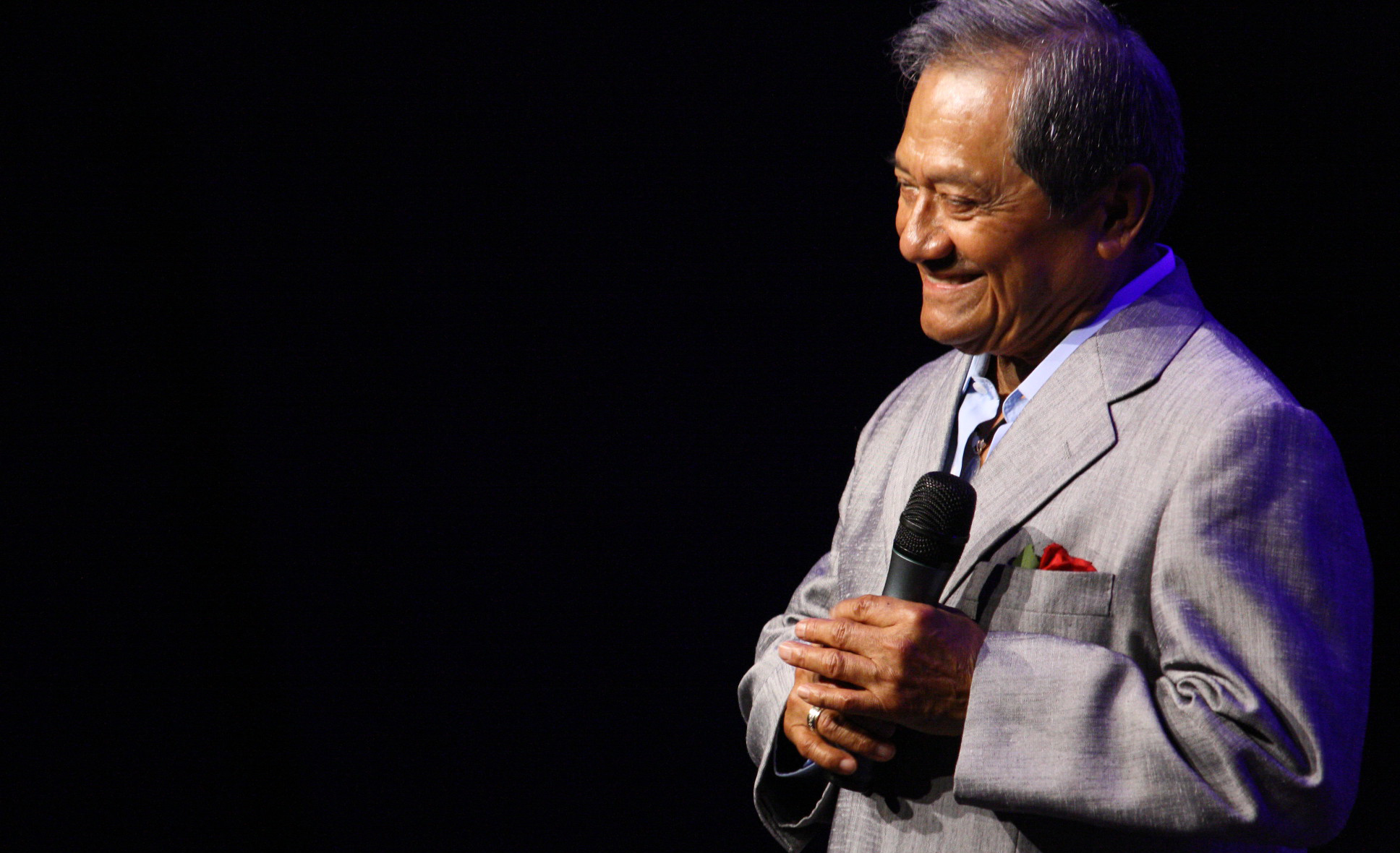 With you, I learned
there are new and
better emotions
With you, I learned
to know a world
full of illusions.
I learned that the week has
more than seven days
Adding to my few joys
And to be happy, I learned it with you.
It was the favorite song of Armando Manzanero, "the king of romanticism." One of the greatest composers of Mexico. In its first edition, in 1965, the Miami Song Festival gave him an award for this song.
He described himself as "a fan of all music, crazy about cooking, in love with Mexico," according to his Instagram profile.
"What I miss most at the moment is the stage, but I am very sure that if life permits, we will meet again," he wrote on September 5 to his followers on social media.
Life had other plans for him, and unfortunately, he did not return to a stage as he had wished.
Mexico dawned with the sad news of the death of composer Armando Manzanero. Icon of bolero and romanticism.
The maestro was diagnosed with COVID-19 on December 17. His health deteriorated, and five days later, he was intubated due to problems with oxygenation.
On Sunday, medical reports indicated that Manzanero's lungs had recovered, but complications with his kidneys forced him to stay in the hospital. He wanted to return to his people, but his body could not take it anymore. He died of a heart attack in the early hours of December 28.
Just 21 days ago, on December 7, the composer celebrated his 85th birthday. He was strong, active, purposeful, talkative, and sharing stories, as always.
On October 27, he recorded three songs, and his heart was happy, he said on Instagram.
The multifaceted maestro
Composer, performer, musician, producer, arranger, actor, television host, and admirer of his native Yucatan, a state in southern Mexico. His defense of composers' rights was unstoppable.
Renowned Mexican and international artists sang his more than 500 compositions. José José, Luis Miguel, Miguel Bosé, Marco Antonio Muñiz, Lucero, Francisco Céspedes, Alejandro Sanz, Celia Cruz, Tony Bennett, Elvis Presley, Frank Sinatra, Celine Dion, and many more. But he did it like no one else. His interpretations are unparalleled.
The list of recognitions and awards is countless- both in Mexico and around the world.
He made his debut as an actor in the films Somos Novios (We are lovers), Cándido Pérez, and Cándido de día, Pérez de Noche (Cándido by day, Pérez by night).
The composer of Esta tarde vi llover (This afternoon, I saw the rain), Somos novios (We are lovers), Como yo te amé (How I loved you), Voy a apagar la luz (I will turn off the light), No sé tú (I don't know about you), was also the host of the successful program El estudio de Manzanero (The study of Manzanero), on a public Mexican television channel. 
On social media, artists, officials, politicians, and fans from around the world have mourned the death of the maestro and sent condolences to his family. President Andrés Manuel López Obrador did so in his morning address.
El presidente @lopezobrador_ lamentó el fallecimiento de Armando Manzanero y expresó su pésame a familiares y amigos del compositor.

"…nuestro abrazo por esta pérdida tan lamentable para el mundo artístico y para México".

Descanse en paz. pic.twitter.com/JxUPCBbi5R

— Gobierno de México (@GobiernoMX) December 28, 2020
Armando Manzanero leaves a hole in the heart of the Mexican people. The great maestro leaves. His songs will be immortal.
And as his song Nos hizo falta tiempo (We needed time) says, to continue enjoying it.
Bon voyage, Maestro!