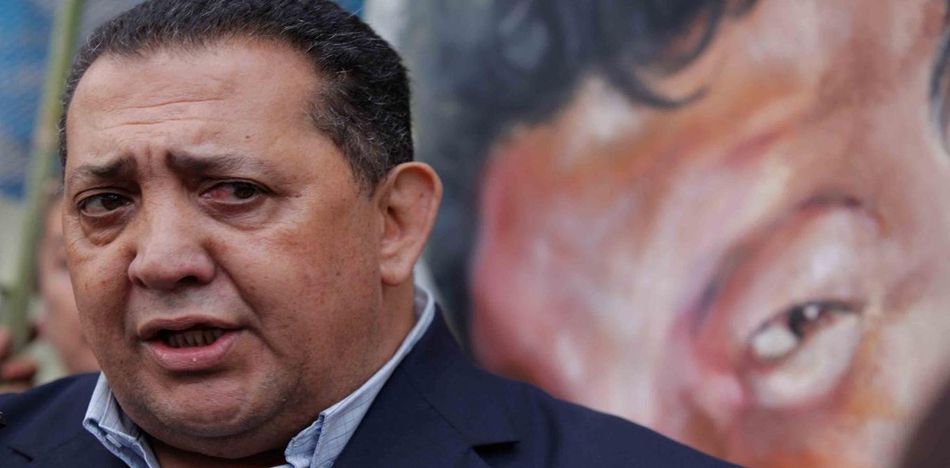 EspañolLuis D'Elía, a significant supporter of former Argentina President Christina Kirchner, was sentenced to four years in prison for occupying a police station in the La Boca neighborhood in the capital of Buenos Aires in 2004.
Luis D'Elía was found guilty by a federal court for attacking the state as well as for the minor injuries suffered by the federal police as a result, in addition to crimes of instigation to commit crimes, illegal deprivation of liberty and usurpation. D'Elía, still free and processing his appeal, is prohibited from leaving the country.
D'Elía said his judicial situation is the result of the political persecution by the "oligarchic," "right-wing" and "neoliberal" government of President Mauricio Macri. But not only did D'Elía hijack a police station in 2004, but it secured him as a figurehead of Kirchnerist violence and authoritarianism for years to come. He reportedly maintained a direct dialogue with the government of Iran, is suspected of being one of the architects of the AMIA attack and has ties to the dictatorship in Venezuela.
In recent weeks, the former government official had internal conflicts with other Kirchnerists. He was prohibited from running as a candidate in the political party, and was asked not to appear at its closing ceremony. Last Friday, D'Elía said on his radio program that the former President should not "act like a jerk" concerning the arrest of her former government officials.