EspañolOn Tuesday afternoon, Colombian journalist Luis Carlos Cervantes was murdered. After two years of death threats, Cervantes' warnings finally turned into a tragic reality.
The murder occurred just three weeks after local authorities decided to remove the high-level state protection that was granted to Cervantes two years ago. Now all eyes are over Colombia's National Agency for Protection, who the Antioquia Journalist Association accuses of being "incompetent" at protecting journalists who work under siege by drug traffickers.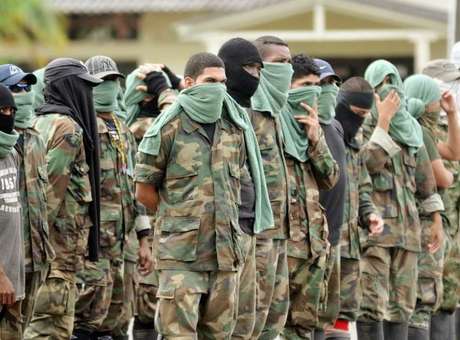 Four years ago, Cervantes served as a correspondent for news channel Teleantioquia. His problems started in 2010, when he covered the collusion between government employees from the Bajo Cauca region and the paramilitary and drug trafficking group, Los Urabeños. This occurred most heavily in Tarazá and Caucasia, both cities in the department of Antioquia,
He even published an article in the magazine Buenos días Tarazá (Good morning Tarazá), where he reported on the involvement of former Tarazá Mayor Miguel Ángel Gómez in paramilitary activities. Gómez is currently in prison for corruption, and for working alongside paramilitary groups.
In April 2010, Cervantes was attacked by a policeman while he was reporting on the capture of another police officer in Tarazá, who was accused of handling war munitions for paramilitary groups. Three years later, a grenade exploded just a few meters away the radio station where he worked.
In October 2013, Cervantes asserted to the authorities that the local leader of Los Urabeños, Germer Andrés Rebolledo, also known as "El Escamoso," was the instigator behind the threats. That same year, Rebolledo was detained by the police, for allegedly killing another journalist, Luis Eduardo Gómez.
After filing several complaints, Colombia's National Agency for Protection assigned Cervantes around-the-clock state protection. From then on, the journalist was always escorted by two bodyguards and a police car.
Nonetheless, on July 20, the agency determined that the journalist was no longer at risk, and took away his protection program.
On July 24, Cervantes restated to the Colombian Federation of Journalists (Fecolper) that he was still receiving threats. According to his statement, a man who identified himself as "el paisano" visited the journalist at his house at Tarazá, and asked him for certain information on organized crime. After the journalist refused to talk to the stranger, he received a text message in which he was given two hours to leave town.
Cervantes fled the city, and hid for two weeks in the houses of family and friends. Despite knowing the risks, Cervantes came out yesterday to go to Tarazá, and visit his son. While heading out, two armed men approached and ordered the driver to pull over. They then shot Cervantes several times, killing him instantly.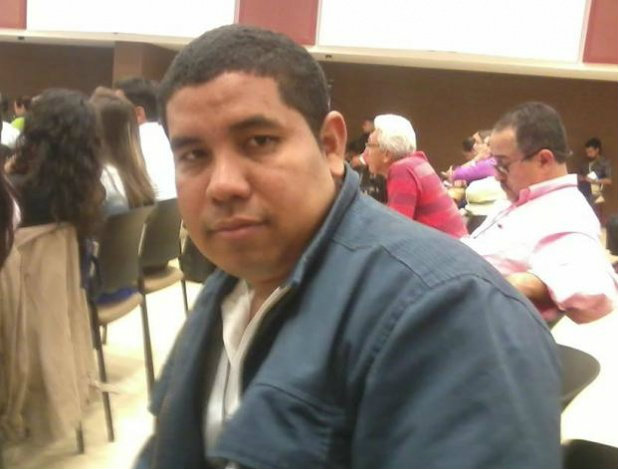 According to friends and family, Cervantes had received at least 30 threats. After hearing the news, Antioquia's Association of Journalists stated, "the life of a journalist was lost due to the authorities' incompetence with the protection someone who made a claim, and demanded justice."
Andres Villamizar, director of the National Agency for Protection assured that "according to the information obtained from a risk assessment, there weren't any links between the threats Cervantes received, and his work as a journalist." At the beginning of June, the Committee for Risk Evaluation and Recommendations (CERREM) graded the risk that Cervantes was running as "ordinary," and therefore determined the journalist didn't require any additional measures of protection.
Cervantes's murder had nothing to do with his profession, according to Villamizar, who strongly defended the UNP's previous decision. Until the General Attorney's Office determines the murders and the motives behind the assassination, Villamizar says, they won't be able to conclude whether or not the committee made a mistake when they took away Cervantes's high-level protection.
The Colombian Federation of Journalists have rejected UNP's stand, and asked the authorities to not leave Cervantes's profession out of the investigation: "Don't let this murder become one of the hundreds of crimes that journalists have to go through, and are still unpunished."
In 2012, the government of Antioquia decided to install the Committee for Risk Evaluation and Recommendations (CERREM), as a mechanism to protect journalists, human-rights advocates, trade unionists, and community leaders who, due to their profession, may be in danger from paramilitary groups or organized crime. However, with Cervantes' assassination, the CERREM seems to still have a long road ahead for improvement.
Addressing Colombia's Wild West
According to Javier El-Hage, general counsel at the Human Rights Foundation, the killing of journalists is the ultimate form of free speech repression. It is more rampant, he explains, in remote territories formally ruled by democracies but whose cocaine interdiction policies unintentionally lead to the escalation of violence and territorial disputes with drug traffickers.
"Although Colombia is overall a well-functioning democracy, there are some areas in the Colombian territory that are still controlled by organized criminal gangs — whether self-described Marxist guerrillas or anti-Marxist paramilitary groups — that play an important part in the global cocaine trade system, and that routinely assassinate anyone standing in their way, including journalists like Cervantes," El-Hage explained to the PanAm Post.
The HRF representative deplores Cervantes's murder, and calls on the Colombian state to identify, prosecute, and punish those responsible: "Colombia needs to carefully investigate whether this crime is related to Cervantes's past denunciations of ties between paramilitary groups and politicians from the Bajo Cauca region."
Taking in consideration that not all countries in Latin America have a government agency like Colombia's CERREM, the agency still needs to be perfected.
"While Colombia's national government has one of Latin America's most advanced journalist-protection systems and the decision to take Cervantes out of the program seems to have followed standard procedure by the CERREM, this failure to ultimately save Cervantes's life should prompt a careful revision of the procedures in place aimed at reducing the likelihood of tragedies like this from occurring in the future," HRF counsel asserts.