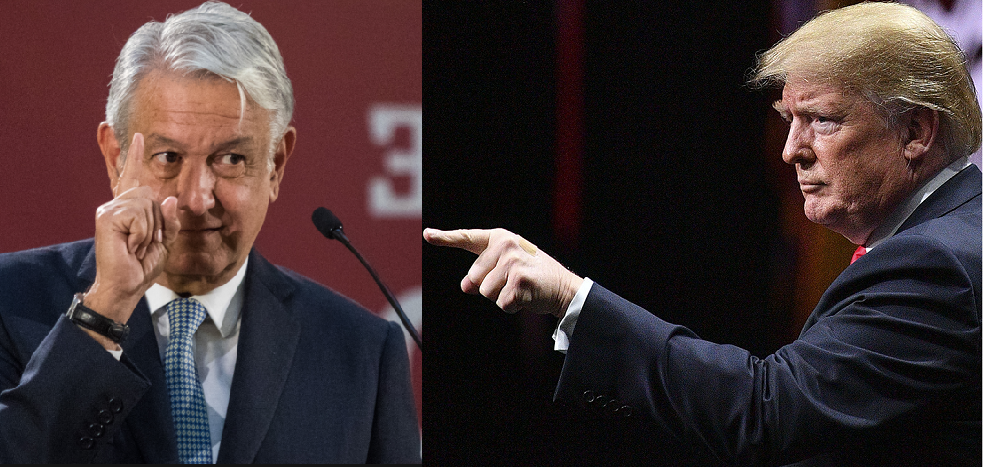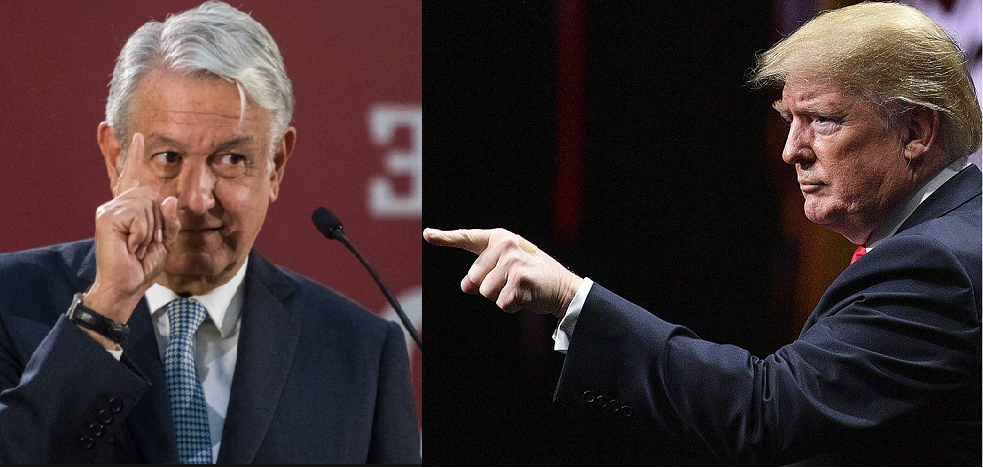 Donald Trump announced that unless Mexico stops migration to the United States, there will be a tariff of 5% on all products imported from Mexico, and this percentage will increase progressively. As a response, Mexican President Andres Manuel Lopez Obrador issued a letter "in peace." There is an increasing intrigue about what will happen next.
Instead of confronting Trump, AMLO addressed him as a friend. He is seeking dialogue. For many, this is indignant. They demand from their leader a firmer attitude in the face of the threat.
According to political analyst Gerardo Enrique Garibay Camarena, it will be difficult for AMLO to establish a dialogue through satire because the Mexican President does not speak English. There have been proposals from the ruling party to replace English language learning with Nahuatl.
The analyst blames 30 million Mexicans for what is happening since they voted for a president who proclaims what he cannot carry out.
As AMLO says in his letter to Trump, "social problems cannot be solved with taxes."
However, that is precisely what AMLO proposes. "His whole 'social' policy gamble consists of the transfer of money obtained via taxes," exclaims Garibay Camarena.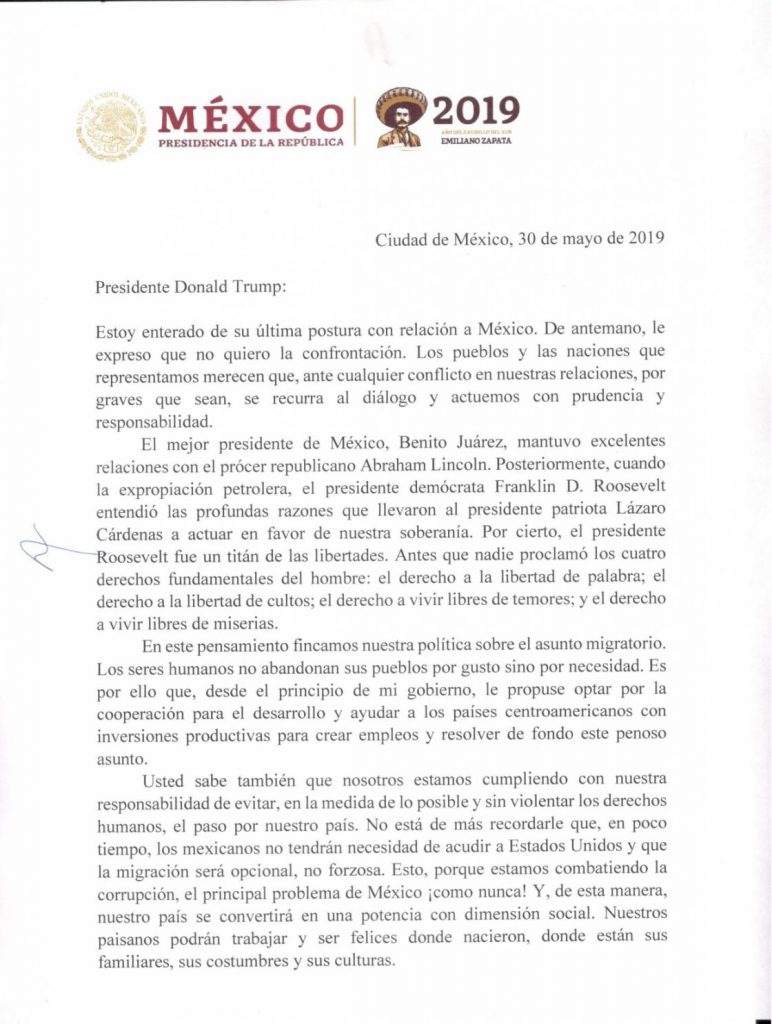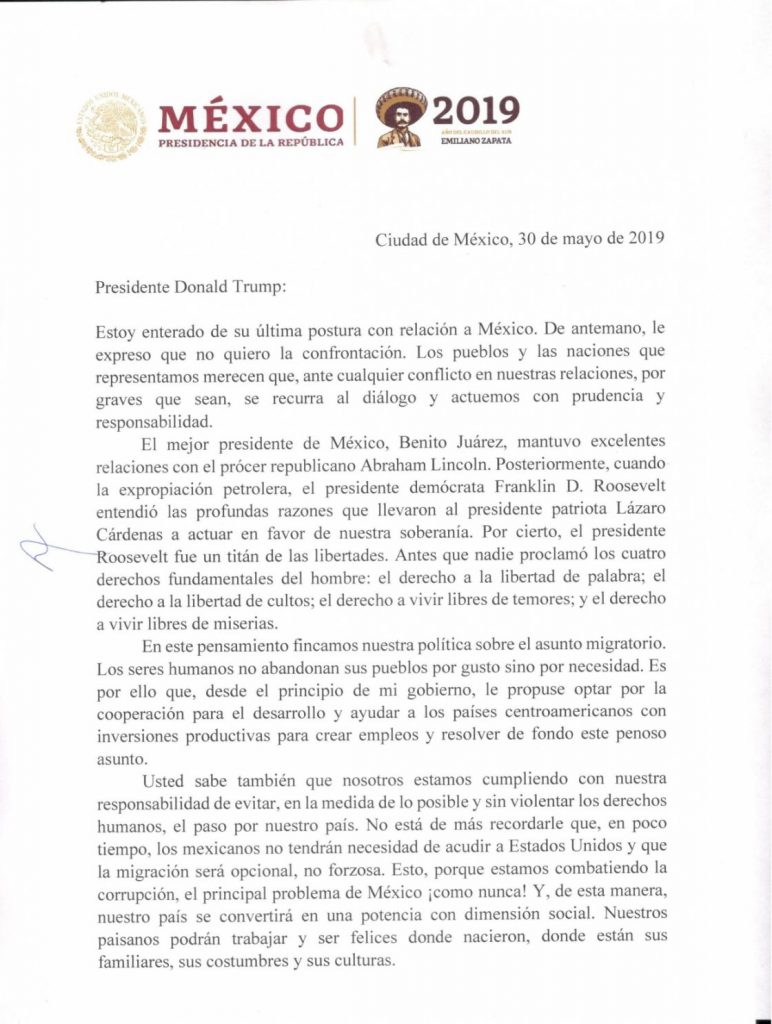 How will Trump's actions concerning Mexico affect the U.S. elections?
Given that the U.S. elections are coming up next year, the analyst believes the repercussions will depend on Mexico's reaction. He argues that there will be no impact on the polls if Mexico only stomps its feet.
"On the other hand, if Mexico acts intelligently, with tariffs focused on affecting key districts for the re-election of Republican congressmen, it will be able to influence the overall landscape of the election," he says.
How will the tariffs affect Central America?
Garibay Camarena insists that Mexico will have to negotiate one way or the other, and it will have to be more stern with the migrants. In reality, the problem at the border is almost entirely provoked by Central American migrants (Mexicans usually migrate by planes to relatives already living in the USA). The wall, or something like that, will eventually have to be built on Mexico's southern border.
Tariffs affect both Mexico and the USA.
Sergio Adrián Martínez García, an economist at the Autonomous University of Nuevo León, says it is a controversial issue that concerns, as we know, both parties.
He believes the letter from the López Obrador administration in response to the threat of higher tariffs was "corny," "but I think prudent to some degree," (which is relatively well among so many errors). He claims that Trump has already seized his country's trade policy as a lever to pressure other countries to follow his lead.
He points out that in the short term, it is likely that the tariffs will be beneficial to Mexican exporters.
In the short term, demand for their goods is relatively inelastic, and Mexican producers will receive more for their products. In the short term, too, U.S. consumers will be hurt.
In the long term, however, Martinez Garcia warns that both countries will lose. The USA will probably suffer less as they have other options to source their imports. Meanwhile, Mexico will suffer as U.S. consumers face the consequences of the tariff and substitute the origin of the goods they consume. In turn, Mexico will have less income to spend on the purchase of American products.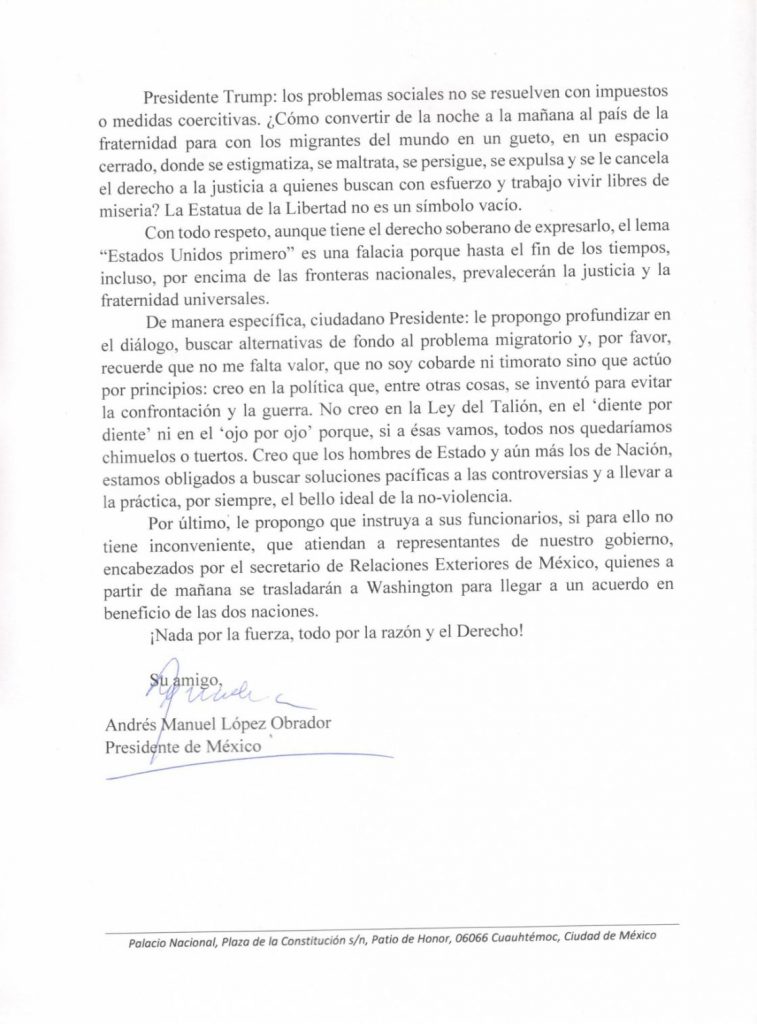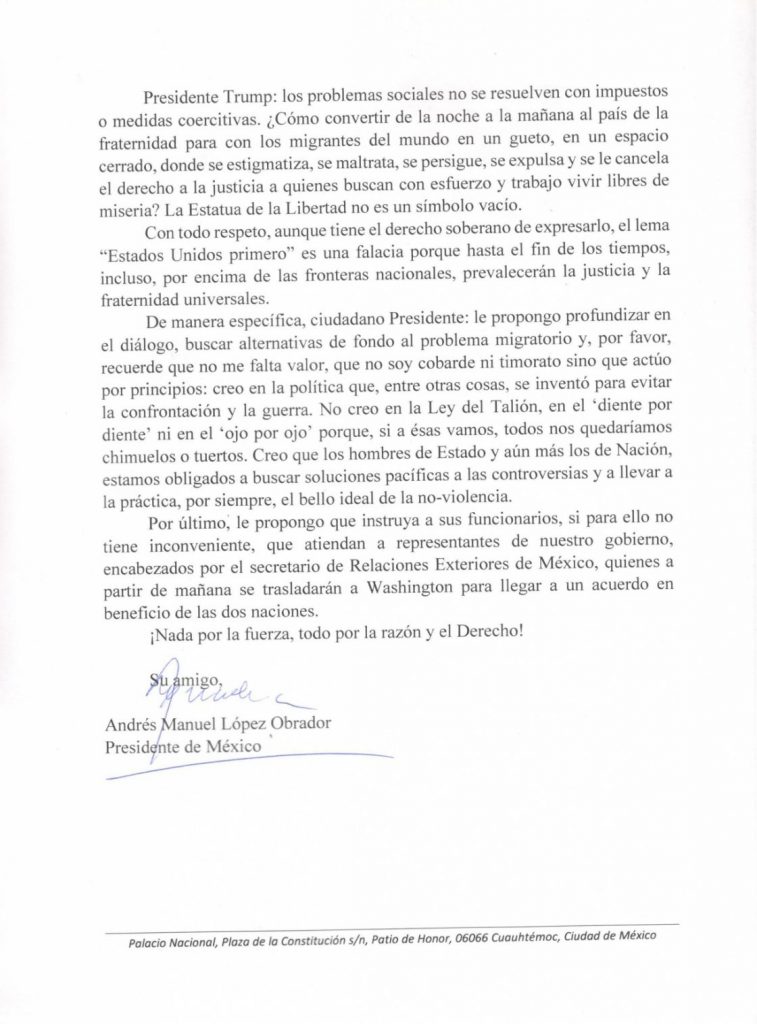 He stresses that Mexico does not have flexible markets or a rule of law that would allow it to adjust its resources and absorb better the shock.
This is on assuming the tariffs remain, he insists. He points out that we will probably see some negotiation shortly.
Resistance to U.S. tariffs arises.
Meanwhile, there is resistance to tariffs on the other sides of the border too. Governors of half the states on the USA, Mexico border, have rejected Donald Trump's decision to impose tariffs on goods imported from Mexico to pressure Mexico to stop the unregulated flow of migrants through its border.
Most notably, the rejection came not only from a Democratic governor (Michelle Lujan Grisham of New Mexico) but also from Texas Governor Greg Abbott of Trump's Republican Party.
For his part, López Obrador, in his letter, announced that he was sending diplomats to Washington to negotiate. So it is possible to reach an agreement.