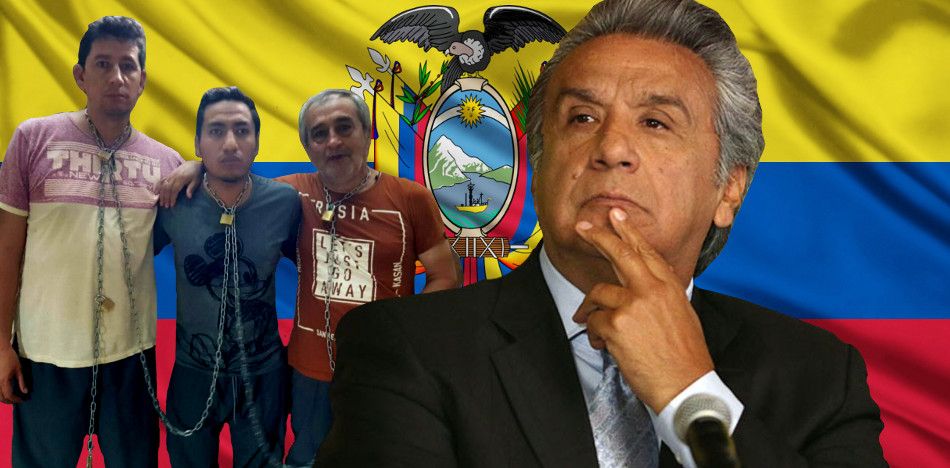 This morning a group of FARC dissidents, the Omar Sinisterra Front, which kidnapped three Ecuadorian journalists on the border with Colombia, reported that they had murdered their captives. However, the news item was announced, updated, and subsequently disappeared on several platforms. The abduction has been a major news story in South America.
However, the Ecuadorian government, in an official statement, noted that the authenticity of the document is still being verified. Oliver Sinisterra Front has allegedly assassinated Paúl Rivas, Javier Ortega, and Efraín Segarra, who respectively work as photographer, journalist, and driver for Ecuador's El Comercio newspaper.
COMUNICADO OFICIAL | Sobre la circulación de un comunicado supuestamente emitido por el Frente Oliver Sinisterra. pic.twitter.com/UJYUWLgCbX

— Comunicación Ecuador (@ComunicacionEc) April 11, 2018
There is growing skepticism about the pressure exerted by the guerrillas and their ability influence the spread of the news; as a requirement to free the detained journalists, the FARC dissidents have demanded that the Ecuadorian government end participation with the Colombian government in a joint treaty to fight terrorism.
In the unverified document, the dissident FARC members explain to the Ecuadorian people that the government's lack of cooperation resulted in the murder of the journalists.
They also blame the Colombian government for alleged failure to comply with the terms of the peace agreement.
They conclude by stating that, unbeknownst to the Ecuadorian people, the guerrilla group has been in dialogue with the government long before the abduction of the journalists.
Although president Lenin Moreno has not yet completed his first year in office, he has already faced nine attacks against state security forces on the border with Colombia, which has led to both wounded soldiers and casualties. The guerrilla activities began in earnest this year.
The document further questions why, in a decade in power, Moreno's predecessor, Rafael Correa, never recognized the FARC as a guerrilla group. They emphasize that this was an influential factor in the process of appeasement during his government, which is reflected in the fact that the transfer of power has now translated into border violence.
The communique even addresses their complicity with the narco-guerrilla, in part because of the abandonment of the forces that had facilitated their access to the border.
It remains to be seen whether this official communique will be corroborated by the Ecuadorian government, or if it is part of a blackmail strategy on the part of the armed group to achieve its goals.