Democratic development in Latin America slowed down and even regressed in a majority of countries during 2012, according to the Democratic Development Index IDD-Lat 2013. The Konrad Adenauer Foundation of Germany published the index this month, in collaboration with the Argentinean consulting firm, Polilat — and they found that 10 of 18 countries had reduced their score, while Bolivia, Nicaragua, and Ecuador were the best achievers in comparison with the 2012 index.
The IDD-Lat analyzes four dimensions of the countries (see the full ranking at the bottom of this article):
Underlying democratic conditions;
Political rights and respect for civil liberties;
Institutional quality and public efficiency;
Capacity for governance, including welfare and economic efficiency subcategories.
The rise of Bolivia's score stems from a reported increase in all aspects studied, especially the institutional quality and public efficiency category. In the case of Nicaragua, the rise comes from improvements in the second and third dimensions and in the economic subcategory. Meanwhile, Ecuador improves on account of its "capacity to generate policies that ensure economic efficiency and welfare."
On the other hand, Paraguay demonstrates the greatest decline, falling 27 percent and placing just above Guatemala and Venezuela. The report explains this failure primarily as a consequence of the institutional crisis affecting the country during 2012, when President Fernando Lugo was dismissed.
In terms of actual performance, rather than simply progression or regression, Uruguay is first, after coming third in 2012. This year, the country reaches the highest possible result — a score of 10,000. Costa Rica follows, after a small decrease of 7 percent, and Chile places third place after a fall of 9 percent. These three countries have led the index for the last 10 years.

The IDD-Lat clasifies countries as high, medium, low, or minimal for democratic development. This year, Bolivia, Nicaragua, Ecuador, and the Dominican Republic climbed from the last category up to low, together with El Salvador, Colombia, and Honduras. In the meantime, Paraguay did the opposite, dropping from low to minimal. In numerical terms, the average democratic development in the region is 4,868 — 2 percent less than last year.
In terms of qualitative achievements in Latin America, the 2013 edition highlights political participation of women, along with a rise of voter turnout, which suggests new confidence in democracy, despite its failures and defects. Additionally, the report asserts general success in fighting corruption, given the spread of investigative journalism. On the negative side, politically-motivated violence remains a clear and growing problem, particularly in Brazil, Mexico, and Venezuela.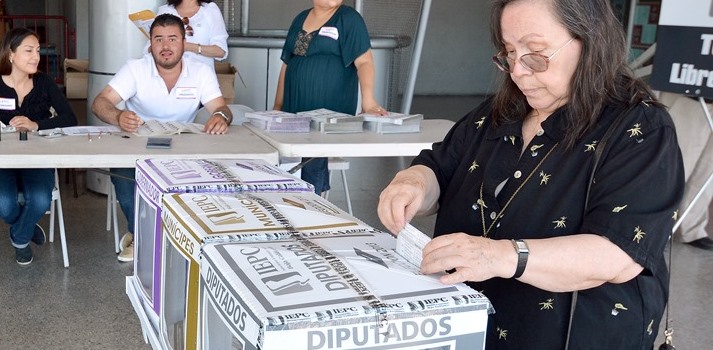 The study's findings follow the decade's trend of advancing economic prosperity, given that the growth of Latin America and the Caribbean has clearly cooled off. The region is still growing, but at a reduced rate. The greatest impediments to democratic development in Latin America, the report concludes, are inequality, organized crime, and drug trafficking.
[table id=3 /]