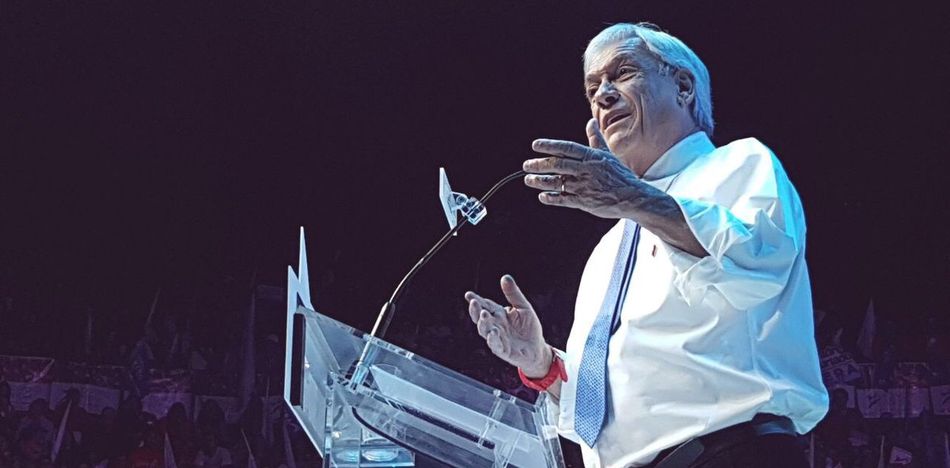 Español Chile's stock exchange saw an unprecedented 7.8-percent increase and reached historic highs following confirmation that Sebastián Piñera has been elected President.
According to the Selective Stock Price Index, 40 leading shares of the Santiago Stock Exchange climbed to a record 5,643.12 points around 10 a.m. local time. It was the biggest one-day rise since October, 2008 when the Chilean peso's strength against the dollar fell 2.1 percent — equivalent to 10 pesos — which made one US dollar equal to 622.2 Chilean pesos.
Piñera was already the favored candidate for investors like BBVA Bank's Jorge Selaive, who predicted an increase in the IPSA of between five and eight percent.
De confirmarse resultados presidencial (54 vs 46%), probable impacto bajista tipo cambio (acotado- $6 a $8) y alcista IPSA (fuerte – 5 a 8%)

— Jorge Selaive (@jselaive) December 17, 2017
"We estimate that confidence levels align for a better external environment more quickly in a center-right government, and even more so for conditions that favor pro-investment measures," Selaive said, pointing to the sectors that benefit, such as retail, raw materials and construction.
Manuel Bengolea, the General Manager of Octogone Chile, said the rise in the stock market reinforces the amount of support for Piñera."Without any question, (Piñera) won by far, so there will be optimism in the stock market," he said.
Piñera won with an almost 10-percent lead (and 54.57 percent of the votes) to defeat the leftist candidate Alejandro Guillie, who obtained 45.43 percent.
Piñera has promised to create jobs and improve salaries in hopes of reestablishing a level of trust that "generates social and economic progress."
The former president, who has a a Ph.D. in Economics from Harvard University, already grew the country's economy by 5.3 percent during his previous presidency between 2010 and 2014. This time his plan will focus on investment and growth without forgetting to reform pensions.
He has also promised to focus on improving the education and the health systems, while also "starting a new and better deal with the middle class, our elderly, our women and children, our disabled, our rural agricultural regions and the whole nation."