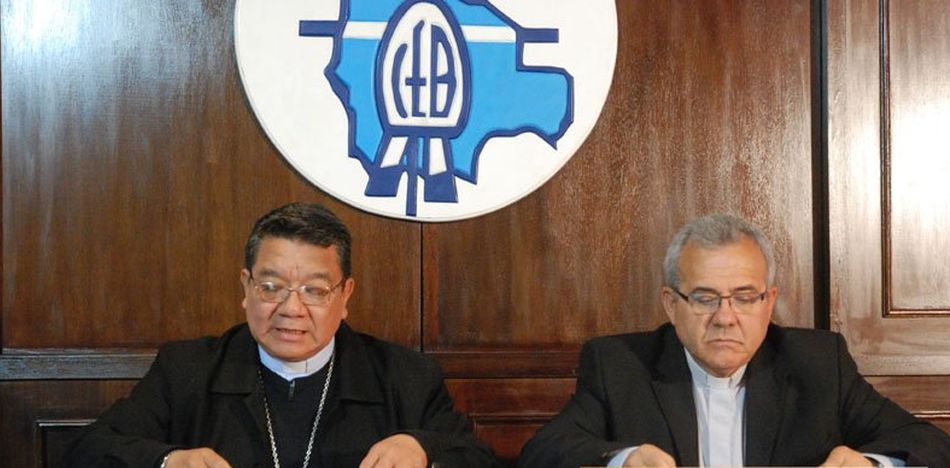 Español The bishops of the Catholic Church in Bolivia are warning against a ruling by the Plurinational Constitutional Court that allows Evo Morales to run for election for as many terms as he likes, which would be "a setback in the country's democracy."
The Episcopal Conference of Bolivia released a statement this week rejecting the court ruling and explaining they will not stand by silently as Morales ignores the will of the people. In a referendum, the country overwhelmingly voted against a proposal to change the constitution so Morales could run another term.
The bishops who authored the text expressed their "disappointment" in the courts, whose ruling the ecclesiastical hierarchy said blatantly disregards the Political Constitution of 2009 with a "false interpretation" of Article 23 of the Inter-American Human Rights Convention.
"The basic principles of democracy have been broken: respect for the laws, institutions and the separation of the powers of state," the document says.
Additionally, the church officials said the sentence "opens the doors to totalitarianism to the imposition of authority by force."
COMUNICADO: SIN RESPETO A LAS LEYES NO HAY DEMOCRACIA https://t.co/dUJIGAtE1m pic.twitter.com/CIHPFMSC14

— Iglesia Viva (@IglesiaVivaCEB) December 6, 2017
Tweet: MESSAGE: THERE CAN BE NO DEMOCRACY WITHOUT RESPECT FOR THE LAW 
The courts justified its ruling by assuring there was "a clearly discriminatory treatment, (in the Human Rights Convention) since some could exercise their political rights freely and without restrictions, while others would be inevitably restricted from doing so according to certain rules" .
This isn't the first time Morales has circumvented the constitution. In 2014, he ran for a third consecutive term based on another ruling that said "Bolivia was re-founded with a new Magna Carta put into place by the president himself in 2009."
If Morales had won in the 2019 elections, his mandate would have extended until 2025, by which time he would have governed for 19 consecutive years.
As expected, the Bolivian government rejected the Church's statement.
President of the Parliamentary Brigade of the ruling party Movimiento al Socialismo in Cochabamba, Adhemar Valda, said that the clergymen exist "in the same vein as the US State Department."
"Why did they not speak up during the dictatorship of Banzer?" He said. "Or in the privatization of Goni? It seems that they only approve of resolutions against progressive governments, and in other occasions they stay complicity silent."