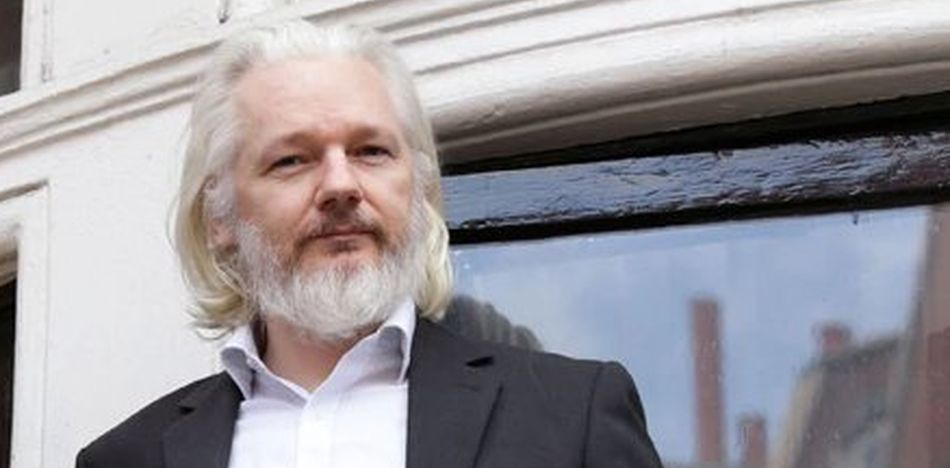 EspañolThe Foreign Ministry of Ecuador has asked the founder of Wikileaks, Julian Assange, to not get involved in policy matters between friendly countries, especially with those related to Spain and Catalonia.
The Australian journalist, who has been living under asylum in Ecuador's embassy in London, has been warned several times by the government to stop commenting on Ecuadorian politics as well as on international issues; however, Assange refuses to keep quiet.
The founder of Wikileaks decided to comment on the political crisis that's ongoing in Catalonia, encouraging the independence movement and criticizing Mariano Rajoy's Spanish government.
"The comments by Mr. Julian Assange do not represent the position of the Ecuadorian State," a statement issued by the Ecuadorian Foreign Ministry said after Spain asked Ecuador to respond to Assange.
Ecuador also stressed that its country is governed by "respect for the territorial integrity, sovereignty and independence of each nation, as well as that of non-intervention in the internal affairs of any country."
Comunicado | @CancilleriaEc en referencia a los últimos acontecimientos suscitados en #España en torno a la independencia de Cataluña y a las expresiones de Julian Assange: https://t.co/s5gi3Gayjc pic.twitter.com/dRVL1hhRhl

— Cancillería Ecuador (@CancilleriaEc) November 22, 2017
In their official statement, Ecuador reminded those complaining about Spain that on several occasions Assange had been asked "not to make statements" that could affect the country ability to grant him asylum, and stressed that Assange has "formally committed to observing a conduct that is compatible with the will" of Ecuador.
"It's not an order and he will not pay any attention to it, so they ought to discontinue his asylum," former Ambassador of Ecuador in England, Mauricio Gándara, said.
Last year, Ecuador even decided to cut the Internet connection used by the Wikileaks founder in order to prevent him from intervening in the 2016 US presidential elections.
However, Assange has refused to stop fulfilling his duty as a journalist and has recalled on previous occasions that the Ecuadorian constitution grants refugees the full exercise of their rights. "People who are in asylum or refuge status will enjoy special protection to ensure the full exercise of their rights," Article 41 of the constitution says.
Assange has also pointed out that, according to the Convention on the Status of Refugees (1951) of the United Nations, under which Ecuador granted him asylum, he has no limitations on his speech. Assange has been in the Ecuadoran embassy in London for more than five years, after being accused of sexual misconduct crimes in Sweden.
Assange remains in asylum for fear of being deported to the United States, where he could be tried for releasing documents about the CIA and United States government.
Sources: La República; La Vanguardia; La Red 21; El Periódico; ABC; Cancillería Ecuador.