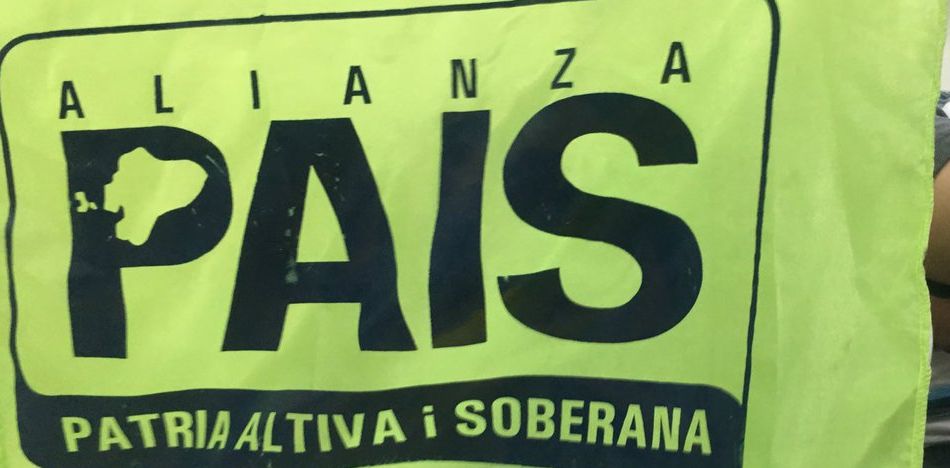 EspañolFollowing an order by Ecuador's Comptroller General to dismiss Vice President Jorge Glas, the governing political alliance Alianza País appears to be fracturing.
Alianza País is reportedly divided between those who support the appointment of María Alejandra Vicuña as interim Vice President, and those who argue that Glas is still committed to doing his job from prison.
The rupture became obvious after a legal appeal filed by several legislators against Vicuña's temporary appointment. She became interim Vice President of Ecuador on October 4, under article 150 of the Ecuadorian Constitution, which empowers the head of state to appoint a replacement to the Vice President during an absence. The appointment followed Glas' pre-trial arrest for his involvement in a bribe scandal with the Brazilian construction company Odebrecht.
But Vicuña's rise to power isn't the only difference that stands between various members of the party. Divisions have been ongoing since President Lenin Moreno took office, and have been worsened the more he shows how different he is from his predecessor, Rafael Correa.
"There are divisions in Alianza País," Vicuña said. "There are different points of view that will not be easily reconciled."
"This is a time for starting over," she continued. "We have the right to learn from our mistakes and correct them with the conviction that power must be exercised with transparency," and added that, despite the "countless achievements" of the previous administration, it shouldn't be surprising that Moreno is working toward a "second stage" of the revolution.
Vicuña also took the opportunity to comment on another point that has generated division within the ruling party: an upcoming popular referendum.
"Not only will there be a referendum, but everything else necessary to reach and equitable consensus," Vicuña said. Former President Correa had said the referendum represented the greatest "betrayal of the Citizen Revolution."
Several legislators have already announced they intend to create a chapter within Alianza País that separates them those closest to President Moreno.
Sources: La República; 14 y medio; Telam; El Diario; El Telégrafo.