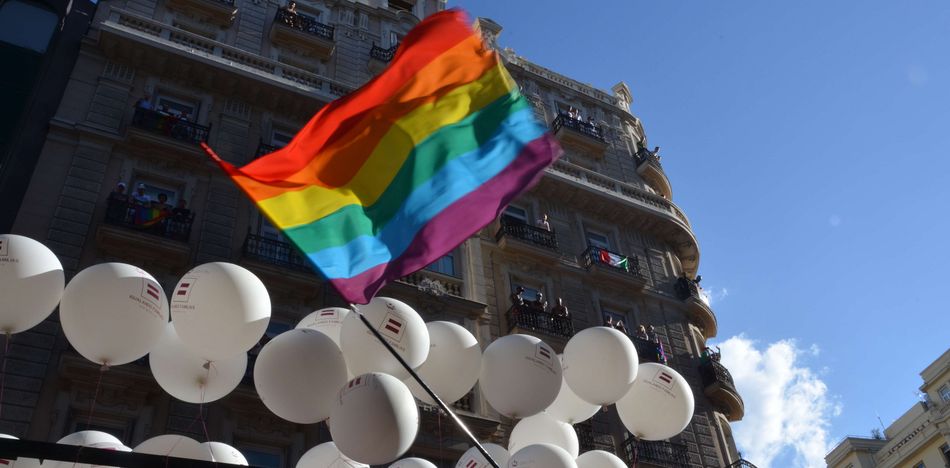 EspañolA Cuban couple that has been together for 14 years has gotten married in Buenos Aires, Argentina in hopes of starting a better life outside of the island, where the government makes things very difficult for same-sex couples.
Henry Alpizar Palma, 36, managed to escape Cuba to the United States thanks to the Wet Foot Dry Foot policy that allowed Cubans found onshore to stay in the US, but which sends back those intercepted in the water. His partner Edel Reina Palacios, 39, wanted to leave Cuba as well to join him but former President Barack Obama ended the policy before he could leave.
In Cuba, marriage between same-sex couples is banned by the government. The National Center for Sex Education, an institution headed by Mariela Castro, the daughter of President Raúl Castro, has chosen to fight for causes like sex change operations, but gay marriage remains illegal.
Castro's daughter has justified this policy by saying that "laws can't change prejudices or consciences," though the lack of effort to help LGBTQ citizens is apparent.
With Edel stuck in Cuba, the couple was forced to find a new solution to their problem, deciding that Henry should try moving to a different country where they could live together legally. After investigating gay marriage laws and policies, they chose Argentina. "It was one of very few countries that allowed both gay marriages and weddings for tourists," they said.
They began the process in March, sending a letter to the Argentine Embassy in Cuba, asking that it request Edel's release for the event. Then they booked their flights and went down to Argentina. Henry and Edel were married on Tuesday, October 24, in the capital of Buenos Aires.
"It was a very emotional ceremony," one of the guests said. "The judge who married them gave a very nice speech and said that they will be together forever because after being in love for many years, they finally overcame all the barriers keeping them apart."
"Beyond the fact that our relationship has been going on for many years and that marriage is nothing more than a technicality, it also means being together again," Henry said, and added: "We will be infinitely grateful to Argentina. We have felt the courtesy and kindness of the people here. They have helped us. They have been supportive. We did not expect it."
Henry said that once he's back in Miami, he will present the papers to start a process called 'family reunification' that will bring Edel to the US for good.
Sources: Cubanet, Diario de Cuba, CiberCuba, DW, Clarín.