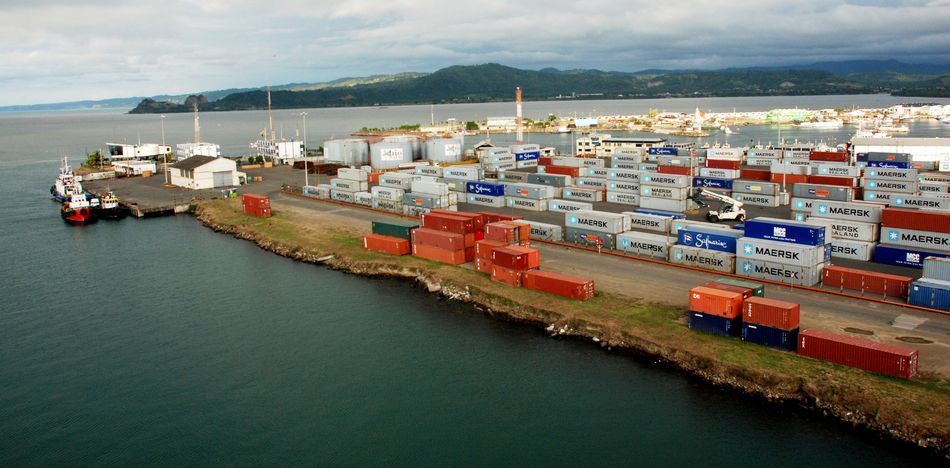 EspañolThe Maritime Administration of Cuba and the Port Authority of Cleveland, Ohio have signed a joint agreement to promote business opportunities.
The agreement will include the exchange of studies and information to improve ship services, and will apply to eight other ships of a similar type signed with ports off of Virginia, New Orleans, Lake Charles, South Louisiana, Alabama, Gulf Harbor, Pascagoula and Houston.
"This is an opportunity to facilitate exchange with the corresponding companies in Cleveland and Ohio," Port Authority Board of Directors President Darrell McNail said. He signed the agreement with Captain José Joaquín Prado, General Director of the Maritime Administration of Cuba.
It will open "new trade possibilities" while also recognizing that "there are challenges to the development of trade with Cuba," McNail said in reference to the political differences that currently exist between the US and Cuba.
US President Donald Trump maintains that the embargo on the island will not be lifted. "The same failed ideology that has repressed Cuba has brought nothing but suffering and misery in every place and at every moment in which it was applied," Trump said last week.
Recently, Cuban diplomats were expelled from US soil following a mysterious "sonic attack" the year before left US officials on the island with hearing loss and nausea.
"We are not politicians," McNail said. "Our role is not to try to interpret what the government is trying to say. Trade ties between the two countries may take a little longer to gain momentum for this week's events. We don't have a crystal ball but we understand that relations will develop at some point, if not today then tomorrow."
Cuban representatives said that "this type of agreement brings about benefits for both countries."
"Cuba has a privileged position close to our coasts. They pass important maritime routes, both from north to south and from east to west and by the nine memorandums that we have signed with US ports are convenient and reasonable for both them and us."
Sources: Cubanet, On Cuba, Diario de Cuba.