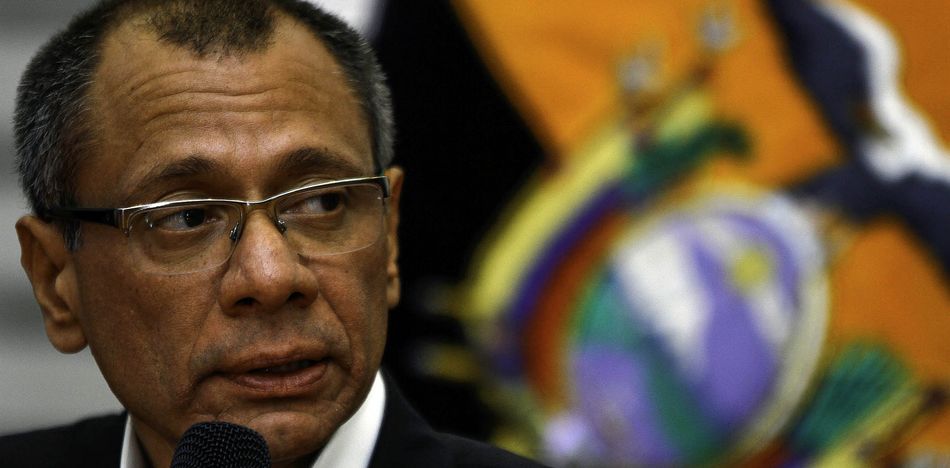 EspañolA top executive with the Brazilian construction company Odebrecht has come out in confirmation of claims that Ecuador's Vice President Jorge Glas accepted bribes on government contracts.
Former Director of Odebrecht, José Conceição Santos, said he paid Glas US $16 million through the Vice President's uncle, Ricardo Rivera. Two million dollars of that bribe was intended to facilitate a speedy return of the construction company's presence in Ecuador between 2010 and 2011, while the other 14 million was paid to lock down various construction projects happening in the country.
"Jorge Glas and Ricardo Rivera are Siamese twins," Santos said. "They feed and breathe through the same body. There is no difference between them."
The statement all but confirms that Glas was involved in major illicit criminal transactions over recent years, despite the fact that he has calmly and vehemently denied all accusations.
"It reaffirms the case that the Attorney General initially made regarding the illegal association involving private individuals, former officials and public officials," Ecuador's Attorney General Carlos Baca said. "This is the beginning of a set of investigations that have already been opened and that will continue to be opened in order to fully investigate this whole situation."
Eduardo Franco, the defense lawyer of the Vice President, denied the validity of Santos' statements, while insisting that Glas is an "honorable" person. Glas reacted to the news himself via Twitter.
2/4 La palabra de un delator, corrupto confeso, consciente de que pagar coimas es un delito, no tiene valor alguno.

— Jorge Glas Espinel (@JorgeGlas) September 28, 2017
2/4 The word of a corrupt informer, who is aware that paying bribes is a crime, [but admits to doing it anyway] has no weight. 
Glas is an ally of former President Rafael Correa, who left office earlier this year once Lenin Moreno was elected. He, too, has been linked to cases of illicit association after the US Department of Justice found that Odebrecht had paid US $33.5 million to Ecuador officials between 2007 and 2016.
Sources: Diario las Américas, El Comercio, Infobae.