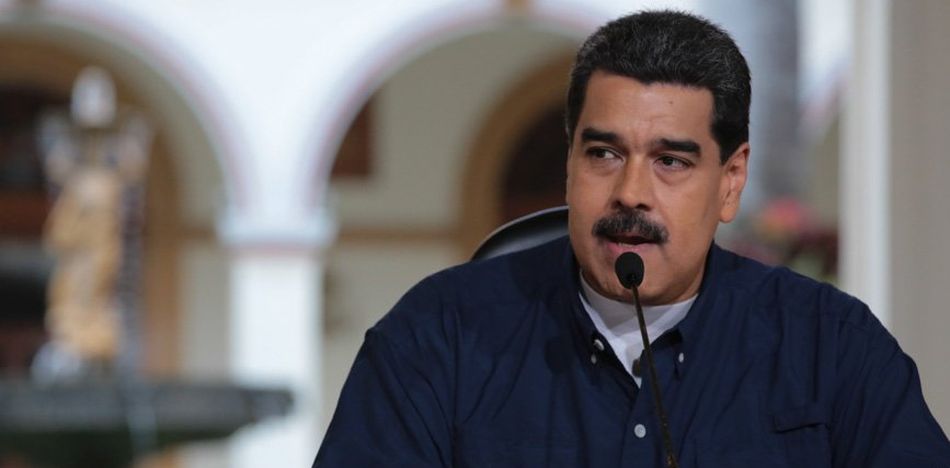 EspañolVenezuelan ruler Nicolás Maduro usually picks a fight with whomever calls his regime a dictatorship, insisting it is nothing but democratic. But amid a deep economic and political crisis, now even himself is admitting that he might have to "become a dictator" to wrestle with inflation and shortages.
On Friday, September 8, Maduro said during a mandatory televised address that his government would "achieve economic peace, prosperity, and price stability" by any means necessary.
"I want to do it nicely, but if I have to do it the bad way and become a dictator to guarantee [low] prices to the people, I will do it," he added.
To the successor of the late socialist leader Hugo Chávez, that means more price controls. The recently elected Constituent Assembly, made up only of regime loyalists, has taken up vast powers, overruling the legitimate Parliament controlled by the oppositon.
It is now setting up an Economic Commission that will, along with the "productive and distribution sectors" and "the consumers," determine mandatory prices for basic goods such as milk, chicken, pasta, and cooking oil.
The socialist regime's stated goal is achieve economic prosperity "as natural as a creek, like a water flow that cleans itself. To rinse the waters of chaos and speculation by smugglers," Maduro said. "Venezuela needs stability, a win-win situation."
The Constituent Assembly's new commission will, Maduro threatened, go after and "throw in jail" those merchants and store owners who allegedly mark-up prices "over 1,000 percent" just to get rich.
Maduro also announced that the Venezuelan state will begin issuing payments in a variety of international currencies in the wake of US sanctions against Venezuelan officials, bonds, and state-owned firms' transactions. "I have decided to sell the oil, gas, and gold in rubles, rupies, yuans, and other currencies beyond the US dollar," he said.
For at least three years Venezuela has been suffering from severe shortages of food staples and medicine, only found with some luck on the black market –at a much higher price.
It is not the first time Maduro makes such statements. In late August, he also told the nation on TV and radio that faced with political opposition "one is tempted to become a dictator."
Analysts inside and outside Venezuela, however, agree that Maduro has long become one, pointing out the persecution and jailing of political dissidents, the shut down of Parliament, the violation of the separation of powers, and the permament crisis created by government policies.
Sources: El Nuevo Herald, Efecto Cocuyo, El Nacional.