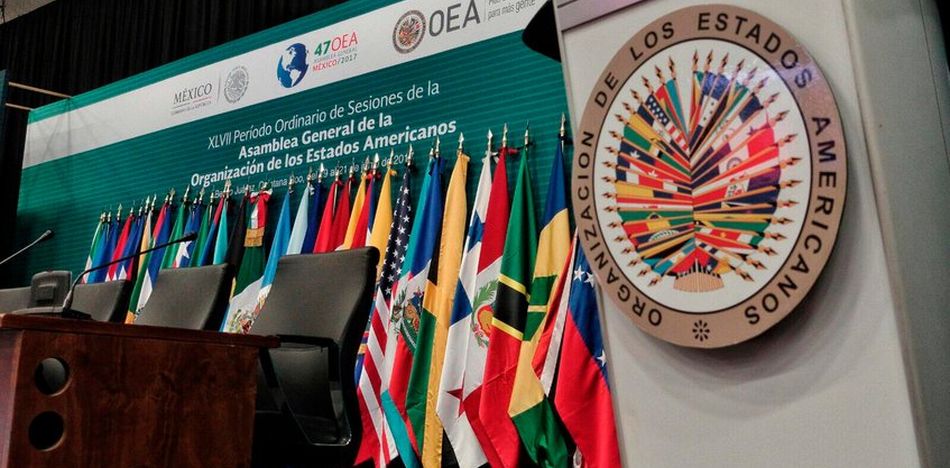 EspañolThe Cuban regime is accusing the Organization of American States of being silently complicit to the alleged "helicopter attack" that occurred in the Venezuelan capital of Caracas this week, in which a group of rouge soldiers attacked dictator Nicolás Maduro's government.
In a statement released on state-run television, the Cuban Foreign Ministry condemned the international organization's silence despite being so vocal to the events happening in Venezuela previously.
The Foreign Ministry said it is "unjustifiable" that some governments and political figures presented terrorist acts and a coup attempt as an alleged "police rebellion."
Cuba, a long-time ally of the Venezuelan regime, has rejected claims of "terrorism" in Venezuela as well as discussion of foreign interference in the nation. It reiterated its "strongest solidarity" with Venezuela in its statement this week.
"Nothing and no one will prevent the struggle of the brave people of Bolivar and Chávez, who are determined to defend their ideas and conquests, and restore the peace that others have broken," the statement said.
According to the Venezuelan regime, three police officers of the Special Action Brigade hijacked a state-owned helicopter and flew over the Venezuelan capital, launching two grenades at the Supreme Court building before fleeing.
However, on social media, many Venezuelans have posited that the attack was actually organized by the government as a distraction and to further justify repression.
"We have no knowledge of the case, there are people who say it's staged, others say it's real," President of the National Assembly Julio Borges said on Wednesday. He said it was suspicious that the helicopter could so easily attack influential state institutions and disappear without consequence.
Sources: Cubanet; Cibercuba; El Nacional.