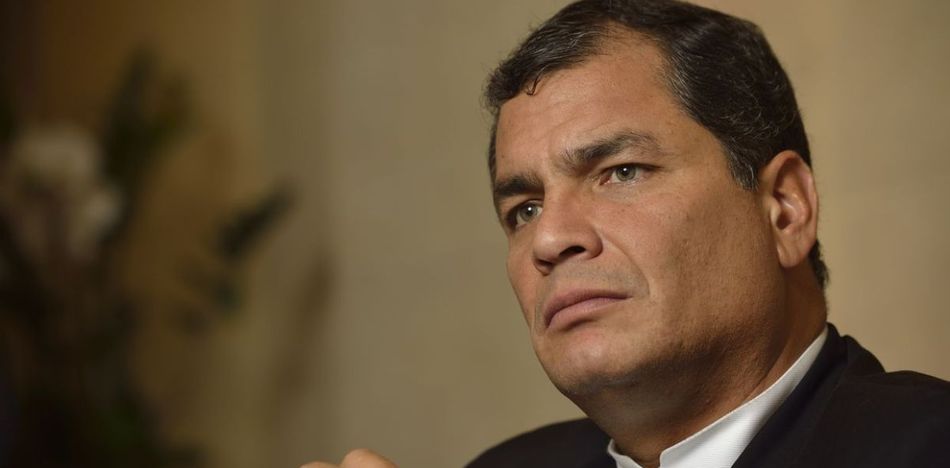 EspañolFormer President of Ecuador Rafael Correa had some harsh words for the leaders of the United States and Brazil this weekend.
Correa, who only left office this year, described President Donald Trump as "stupid" and Brazil's Michel Temer as a "traitor."
He said Trump had "beaten the record for stupidity" with his plan to build a wall along the country's border with Mexico — a campaign promise that is intended to quell illegal immigration — as well as his decision to reverse Obama-era policies that opened relations with Cuba, among other things.
"As if immigration could be avoided with a wall!" Correa said during an interview in Montevideo, Uruguay. "Immigration is stopped with prosperity, with peace, etc. But he wants to build a wall and for Mexicans to pay for it, such arrogance."
For Correa, Trump "went backward on everything that had moved forward" with policies toward Cuba, and called his withdraw from The Paris Climate Accord an "extremely serious thing."
Correa said Trump should be following China's example. The country is driving globalization while the United States continues to promote protectionism.
Correa also attacked Brazilian President Temer, calling the government he's running a "failure."
"What a guy," Correa said. "In two years of power, he is condemning future generations to shame, blatant treachery."
Temer has found himself mired in controversy of late. A recording of him was leaked several months ago, in which he can be heard negotiating the logistics of a bribe of a former official.
Sources: La República, El Universal.