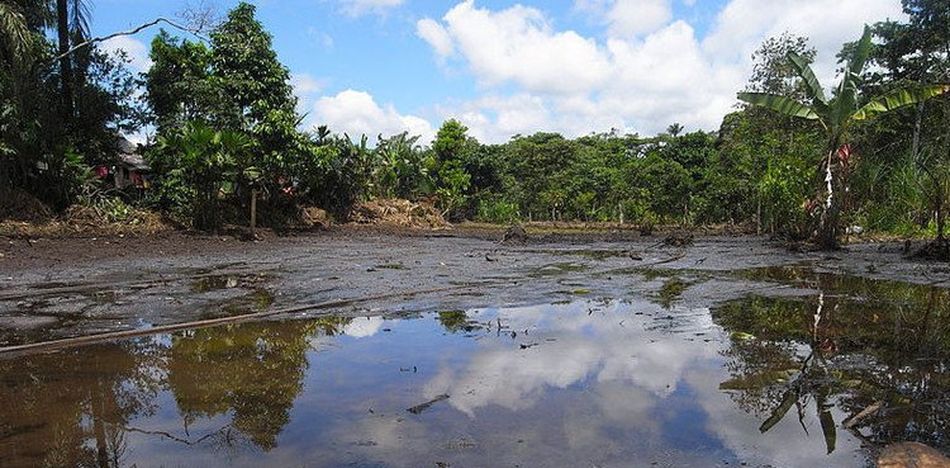 EspañolThe Supreme Court of the United States has rejected an appeal filed by citizens in Ecuador seeking compensation from oil company Chevron for environmental damage done to the Amazon rainforest.
The courts rejected the appeal, which was made by New York lawyer Steven Donziguer. He's spent more than two decades trying to hold Chevron responsible for contamination of large areas of Ecuador's rainforest.
Previously, a lower US court ruled to overturn a decision ordering Chevron to pay nearly US $9,000,000. Though the oil company did not deny the contamination, it claimed exemption from liability in a 1998 agreement between Texaco and the government of Ecuador.
Chevron also argued that the prosecution had used questionable legal loopholes suggesting corruption. The legal team, it said, allegedly bribed the judge who had presided over the 2011 case in Ecuador.
The appeals court in New York agreed, ruling that the Ecuadorian court's decision calling for Chevron's $8,646,000 compensation had "clear signs" of corrupt conduct by the legal team representing the South American natives.
"The decision does not affect the fundamental rights of Ecuadorian claimants in the actions of countries such as Brazil, Argentina or Canada and it is not a setback because we do not appeal to the US court," said Pablo Fajardo, a lawyer for the Ecuadorians who filing the lawsuit.
"We will continue to struggle to collect our share," Fajardo said. Lawyers are still waiting for a response to collect funds in Canada, Argentina and Brazil, where Chevron has assets.
The legal battle with Chevron has been going on for more than two decades in several countries in the hopes that the oil company will be held responsible for contaminating a five-million acre area of the Ecuadorian rainforest.
Sources: La República; Telesur; El Mundo; Últimas Noticias.