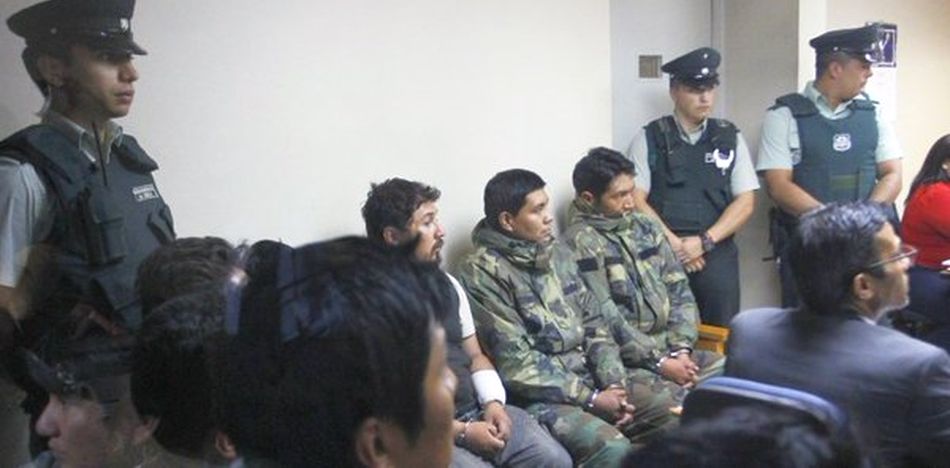 EspañolThe nine Bolivian officials who were allegedly tortured by Chilean border security are scheduled to appear at a hearing Tuesday, June 20.
Officials agreed to appear at an abbreviated trial, "which is nothing more than the use of a quick and effective mechanism to once and for all conclude with this issue," Bolivian Attorney General Pablo Menacho said.
The officials were allegedly stealing goods from a transport truck, which is why they were detained by Chilean law enforcement, the country's officials have claimed. Menacho said the abberviated trial should lead to the release of the nine patrol officers.
The relatives of the two soldiers and seven Bolivian Customs officials said they hope the Chilean justice system will release the nine Bolivians by the time the brief trial ends.
"My dad saw my brother and he told him that they could possibly be released on Friday and they could go back to the country," said Jhanet, the sister of Brian Leandro Quenallata Méndez, one of the detained officials.
Sara Rada, mother of Karl Guachalla, another detained official, said the only thing officials will admit to is trespassing on Chilean territory. But Bolivia refuses to believe Chile's version of the story, claiming the officials were simply patrolling the area against smuggling.
Menacho said that going to an abbreviated trial "in no way implies the acceptance of a criminal responsibility." Additionally, Bolivia will maintain its position "of full and total innocence, because they were performing their duties."
Sources: El Deber; Página Siete; Opinión; Terra.