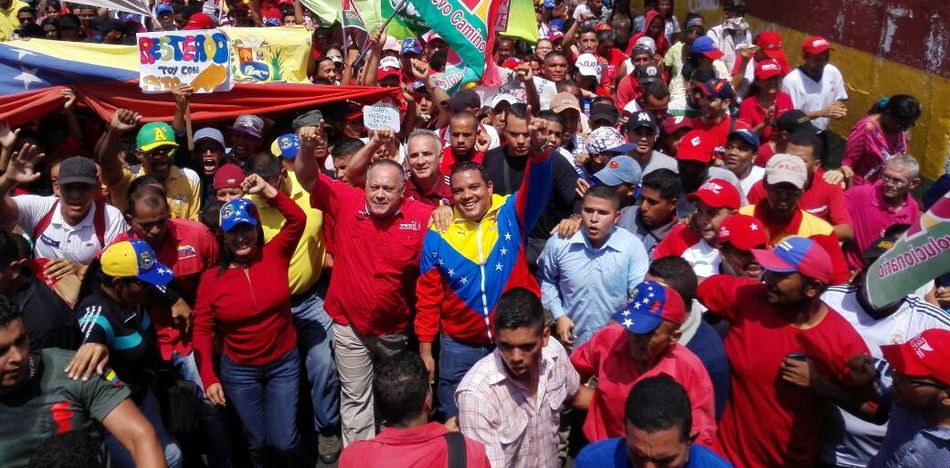 EspañolA public employee who refused to attend a rally in support of Venezuela President Nicolás Maduro died of a heart attack shortly after being fired.
Public defender Yomar Hernandez died from a heart attack that many claim is associated with the heightened pressure on workers in the public sector to support the country's dictatorship.
Executive Director of the Venezuelan Justice Organization Lilia Camejo said pro-government marches are referred to as "special activities" internally, and absence from them is considered grounds for immediate removal.
Hernandez, 42, was fired from the Public Defender's Office in Guarenas on April 18 along with seven other attorneys who were asked to stay at work despite having completed their work day.
"On April 18, all defenders were told to not leave their jobs and those already in their homes had to return with the excuse of presenting a report of detainees," Camejo said.
The report allegedly had to be delivered to the Director of Security Major Baltazar Barreiros, Susana Barreiros's brother in Commission Services. It forced all attorneys to stay in their offices and have their pictures taken.
At 7 pm a Human Resources Commission from the Ombudsman's Office reportedly arrived to dismiss those who did not want to comply.
The pressure of being unemployed with two children was too much, Hernandez had told her friends at the time.
Last Tuesday, April 25, she died of a heart attack.
"We were told that her heart split in half," Camejo said. "We are waiting for the medical report."
This is not the first case of intimidation and dismissal within Venezuela's public  institutions. A similar event was reportedly carried out at the Caracas Court of Justice against 18 public defenders.
According to Camejo, public workers have even been forced to sweep up trash, and though some have submitted their resignation after refusing to comply with the demand, their resignations "have not been accepted."
Sources: El Estímulo; La Patilla; Run Run.