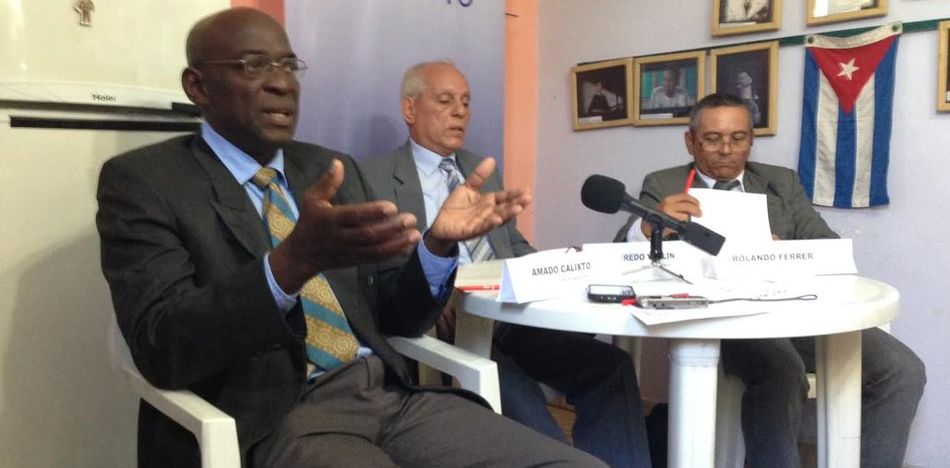 On Tuesday, April 25, two activists from the # Otro18 platform were arrested, seeking citizen proposals for new electoral laws.
Arturo Rojas Rodríguez, 51, and Aida Valdes Santana, 78, were going to the Ministry of Justice in Havana at noon when police arrested them.
"Actions of this nature prove the government's intention to prevent citizens from participating in free elections, which offers way to delegitimize them," said the spokesman of # Otro18, Manuel Cuesta Morua.
Both activists intended to register the Citizens Observers of Electoral Processes (COPE) in the Register of Associations.
COPE is one of the initiatives that # Otro18 is working on. It seeks to achieve the nomination of independent candidates for the next elections of People's Power.
"The government's narrative consists of describing what we do as counterrevolutionary activities, but it is assumed that the law is not for revolutionaries, but for all citizens and we are acting fairly within the law," said the dissident.
According to local media reports, Mrs. Valdes was released at 10 pm on Tuesday 25, after being threatened that she would be legally prosecuted.
However, Rojas Rodriguez's situation, whose phone has remained out of service, is still unknown.
The Cuban regime has tried to present a more open and liberal image to the world, but human rights activists maintain that the government has cracked down even further on political opponents in the wake of the Obama administration's normalization policy.
Political activities outside of approved government channels are routinely banned, and independent political activists are routinely harassed, imprisoned, and prosecuted.
Donald Trump has referred to Obama's negotiations with the Castro regime, as a bad deal, alleging that Obama gave up a lot, and received little in return.
The sizable Cuban community in south Florida was instrumental in delivering the hotly contested state to Trump in the 2016 elections.
Sources: Cubanet; 14 y medio