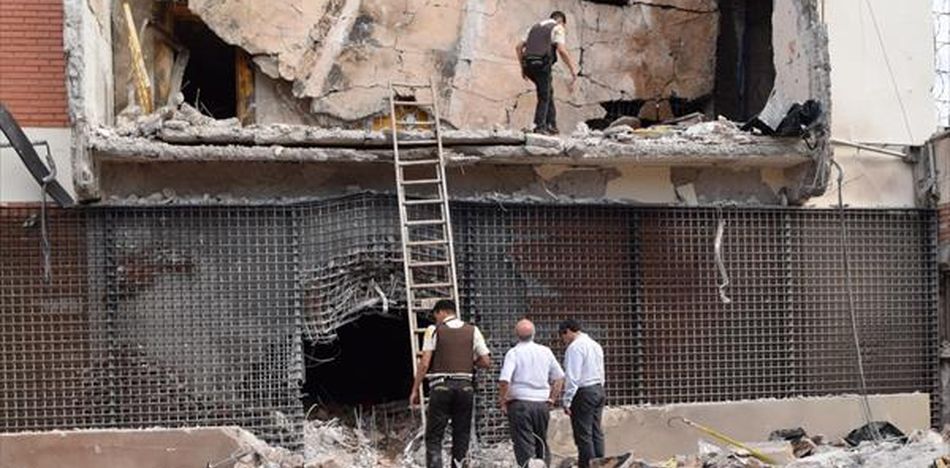 EspañolFederal Police in Brazil have detained at least eight suspects in Paraguay's Ciudad del Este who were involved in what is being called the "heist of the century."
Luciano Castro de Oliveira, also known as "Zequinha," is the prime suspect detained in the operation. He was the alleged leader of the April 24 theft of around US $30 million, which was taken from armored car company Prosegur.
"Zequinha," 42, a member of Brazil's largest criminal, Primera Comando da Capital, was found with seven other suspects after crossing over from Paraguay to Brazil.
Ciudad del Este is on the border with Argentina and Brazil, and is known for its trafficking of drugs, people, weapons and other merchandise.
"Zequinha" was already a fugitive in Brazil, having been sentenced to 50 years in prison for multiple crimes.
According to Brazilian authorities, two boats, seven vehicles, five rifles, a machine gun, ammunition and explosives have been recovered.
The weapons and armored vehicles used to make the robbery have drawn comparisons to a classic movie heist.
Paraguay Minister of Security Lorenzo Lezcano described the event as "an assault with a well-planned operation" that was carried out by about 50 people with heavy weapons.
According to official reports, the confrontation between the assailants and the police left one officer dead and two others injured.
A woman who was traveling in the area was also affected by the incident after being shot in the leg.
Paraguay's Ministry of Interior has confirmed that three suspected members of the gang were killed by the Brazilian police and four other criminals were injured.
Sources: CNN en español; RFI; Actualidad RT.