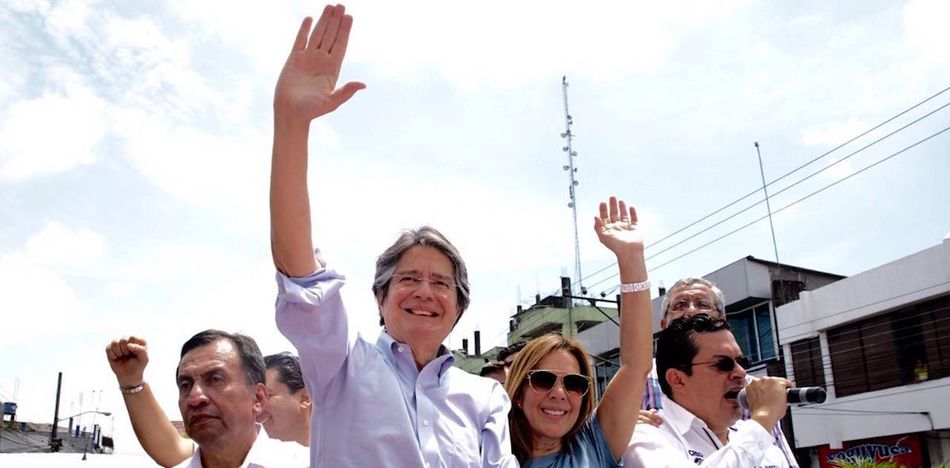 EspañolEcuador's opposition presidential candidate Guillermo Lasso continues to gain support, as two former mayors of Quito, the country's capital, expressed their disapproval of the current administration.
During the second round of voting, former Mayor Roque Sevilla and Rodrigo Paz came out in support of Lasso, who is running with the Creating Opportunities Movement party.
In the first round, both former officials supported Cynthia Viteri, of the Christian Social Party. But Viteri and the two former mayors are on board with Lasso now that the options have narrowed.
"Unfortunately, when someone has held a public office for too long and the control and monitoring of their administration has been avoided," Sevilla said, "there is a tendency for corruption. The system of presidential re-election should not be included in the constitution of the republic."
"Ecuador's future is on the line," Paz said. "Freedom and the rule of law are in danger."
Paz said he sees two options for the country: remain under a government that has caused a crisis for the country, or follow a different path that will guarantee freedom and opportunities for work.
Meanwhile, Sevilla said he finds the use of public funds by the current administration "appalling," and called on the country to seriously consider their vote.