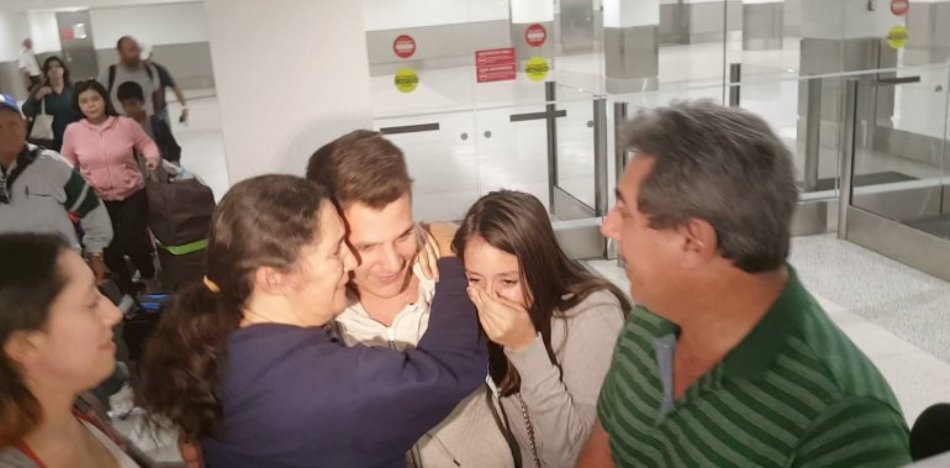 EspañolDeportations have begun in Miami following the end of the "Wet Feet, Dry Feet" policy allowing Cubans successfully reaching land via boat to remain in the United States.
A hundred Cubans were reportedly stranded at Miami International Airport FTER President Obama announced the end of the policy, with countless others already being deported to Cuba.
Others have reportedly tried to enter legally with a tourist visa; Officials have been using their own discretion in interpreting the Cuban Adjustment Act, and have denied entry to some Cubans arriving with stamped U.S. Visas,  thus sending back far more people.
"Cubans who enter the country with a tourist visa and tell the authorities that they want to avail themselves of the Cuban Adjustment Act are automatically arrested and subject to repatriation to Cuba unless they apply for political asylum," said leader of the Democracy Movement Ramón Saúl Sánchez.
According to the opposition leader, the majority of Cubans who come to Miami with tourism visas do so to visit relatives.
Sanchez said he didn't know whether deportations are happening because officials "are applying the new rules too strictly," or for other reasons.
"We do not know if they are interviewing and pressuring the elderly," he said, "because some who have managed to leave say that the authorities are pressuring them by saying 'if you want to stay, then we have to take you to a detention center' and the elderly think they're going to be put me in jail."
Sources: Martí Noticias; El Nuevo Herald; Cubanet.