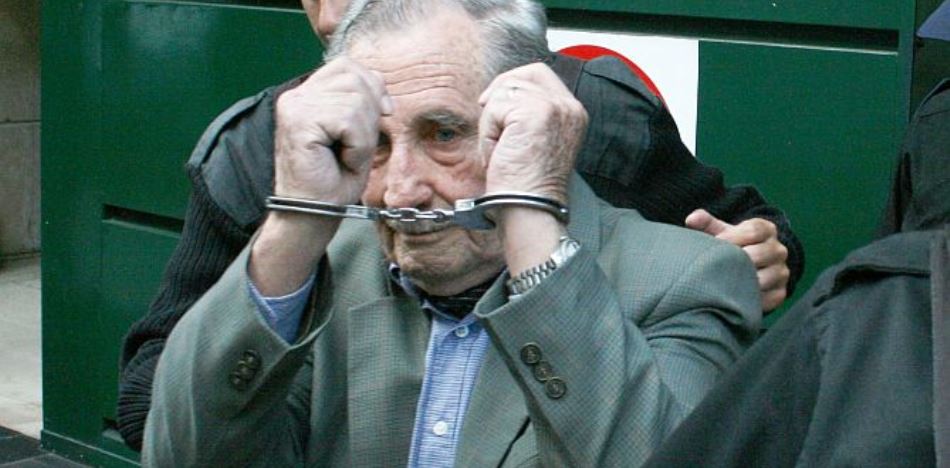 EspañolFormer Dictator Gregorio "Goyo" Álvarez, who ruled illegitimately between 1981 and 1984 during the military dictatorship in Uruguay died due to a heart failure in the early hours of Wednesday, December 28.
The former president died at the age of 91, after spending 10 years in prison for human rights violations.
Gregorio Alvarez, better known as "Goyo," was one of the main creators of the coup d'état in 1973 and which landed him in office until 1985. He was the last de facto president of the administration that staged that coup.
Álvarez, born November 26, 1925 to a military family, began his military career in 1940, graduating as an officer of the Cavalry Regiment in 1946 and entering it in 1959.
The dictador was also Head of Operations of the Cavalry in the Military Instruction School and of the Republican Guard of Montevideo.
On February 23, 1973, months before the coup d'etat, Álvarez was appointed permanent secretary of the National Security Council, newly created after an agreement made by Boiso Lanza, who advised then-president Juan María Bordaberry (1928-2011).
After the coup on June 27 , he was one of the soldiers who entered the Legislative Palace, along with General Esteban Cristi, Colonels Alberto Ballestrino and Hugo Arregui, and Lieutenant Colonel Julio Barrabino.
He and his term are remembered for repression.
The dictador was prosecuted for several crimes of forced disappearance linked to the secret transfers of detainees from Argentina in 1978, who were killed. Later, other crimes were added, such as the killing of 37 people when he was in charge of the Army.
Álvarez was serving a prison in a special jail but had to be transferred to a Military Hospital.
Álvarez died today at three in the morning, after two weeks in the hospital.
Sources: El Observador; La Nación; El País.