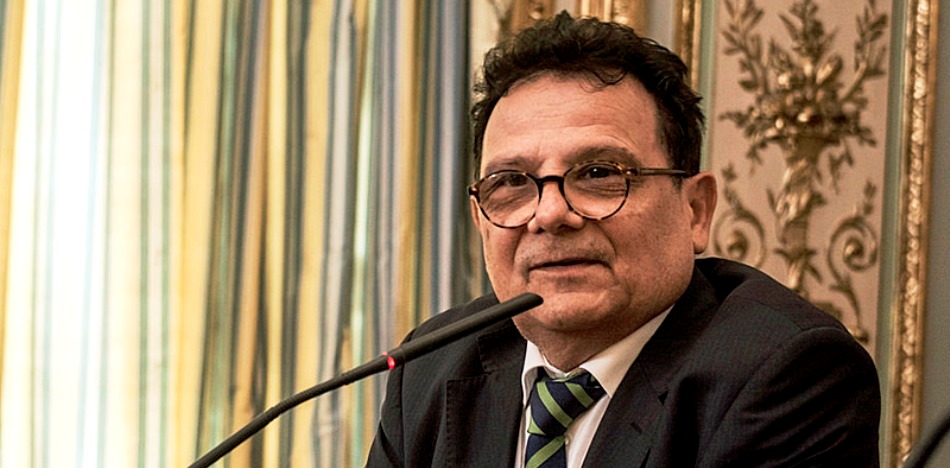 EspañolPeru's former ambassador to Cuba Ernesto Pinto-Bazurco Rittler recently told a story about April 4, 1980, when the embassy received more than 10,000 Cubans that wanted to leave the island, and his debate with Fidel Castro.
"I acted in accordance with my convictions and the interests of Peru," he said. "In the constitution of 1979, Peru was obligated to give asylum and protection."
"I wasn't afraid of the regime," he said. "Before April 4, 1980, we had already given protection to 34 people. (After that date), we had given protection to 10,834. To get an understanding of the situation, there were five people for every square meter. That was a sign that there was enormous social pressure and an enormous need to leave the country."
The former ambassador said that he is planning to publish a book entitled, Democracy and Liberty in which he narrates this crisis and the moments of negotiation that he had with Fidel Castro.
One the most difficult moments of the negotiations was when Castro, after raising the issue from a legal point of view, said the big difference between him and Rittler was that he knew how to kill and Rittler did not.
"Look, killing is very easy," Pinto-Bazurco said. "Even animals kill. But keeping a person alive is much more complicated."
"One of the things that they told me is that I didn't have the physical nor the economic ability to provide for 10,000 people," he continued. "We divided water and I went into my own pocket to buy crackers. I asked the Cubans if they wanted freedom or to eat."
"I can't feed all these people, I said (to Castro). This has to be resolved today, because if not you're going to responsible for people dying.
Pinto-Bazurco admitted that he had to promise not to divulge details on the subject until after Castro's death, adding that the story was key evidence of Peru's stance on supporting human rights.
Sources: El Comercio; El Nuevo Herald.