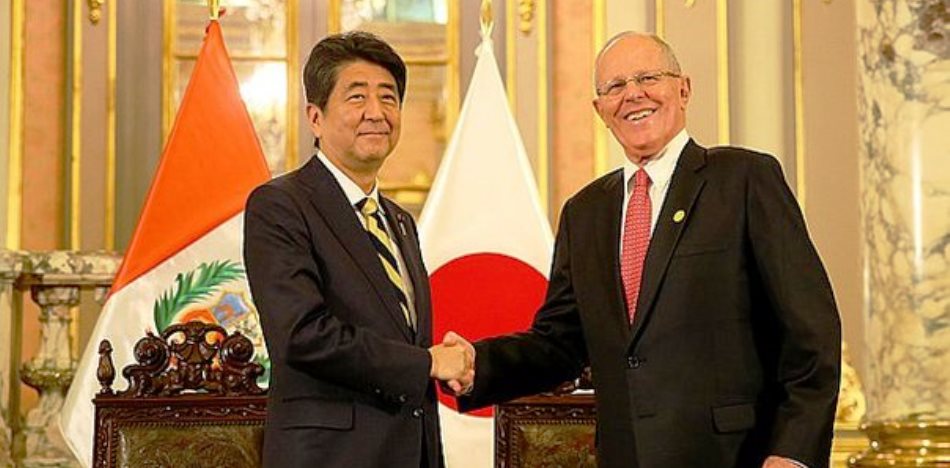 EspañolPeru and Japan have signed a bilateral agreement Peru officials hope could help raise the economy to new heights.
Peru and Japan signed the bilateral agreement after talks last week between President Pedro Pablo Kuczynski (PPK) and Prime Minister Shinzo Abe.
"I am very happy that we are here, together in the Government Palace," President Kuczynski said. "These agreements that have been signed are important, especially in the area of communications and telecommunications, and the issue of mining development."
PPK explained the reason Peru wants to access the Organization for Economic Cooperation and Development (OECD).
"We felt a strong affinity with the Japanese government over the decades," he said. "That is why we want to enter the club of more economically modern countries, called OECD. I have asked the prime minister to support our request that began a couple of years ago."
Prime Minister Abe welcomed Peru's interest in the OECD.
"The Prime Minister expressed his expectation of the constructive role of Peru in OECD committees, the OECD Country Program and the OECD Regional Program for Latin America and the Caribbean," President Kuczynski said, "and he noted with sincere interest that Peru desires to initiate talks with the goal of joining the OECD in due course."
The Japanese Prime Minister said his country shares many similarities with Peru, with whom it has had the longest diplomatic relations of any on the continent.
"I would like to affirm my commitment to fortify the cooperative relationship and friendship between Japan and Peru together with President Pedro Pablo Kuczynski," he said.
"We share values such as freedom and democracy," Abe said. "Japan welcomes the infrastructure development promoted by President Kuczynski."
Source: El Comercio.