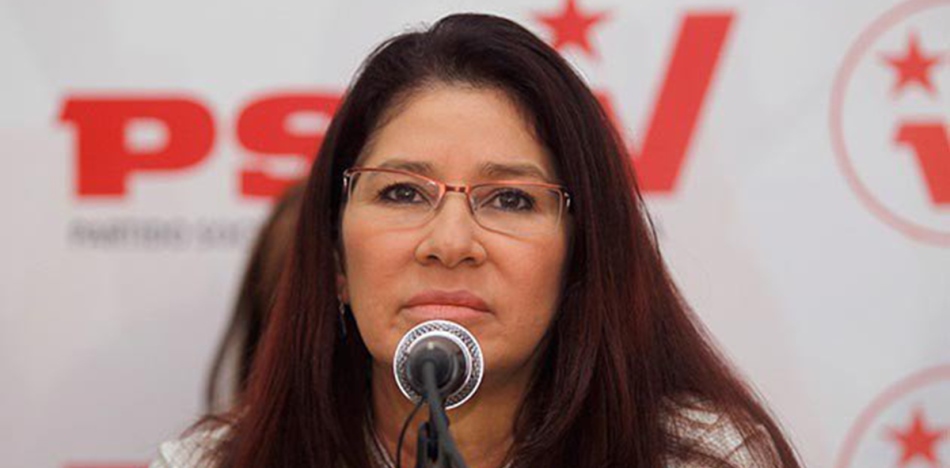 EspañolThe first evidence linking Venezuela's presidential family to the "narcosobrinos" drug-trafficking case in the United States has surfaced.
The transcript of an alleged conversation between a nephew of Venezuelan First Lady Cilia Flores and a DEA informant was recently made public by El Nuevo Herald.
In the recording, Efraín Campo, 29, not only claimed to be at "war" with the United States, but said he made a "quick cocaine deal" to help finance the Venezuelan First Lady's political campaign.
At the time of the conversation, Cilia Flores, wife of Nicolás Maduro, was running for a seat in the National Assembly, and needed funds to boost her campaign.
"We need the money," Campo said in the transcript. "Why? Because Americans are giving us a hard time with money. You understand? … The opposition is getting a lot of money."
The conversation established for the first time that there is a direct relationship between Efraín Campo, his cousin and co-defendant Francisco Flores, and Maduro's wife Cilia Flores.
In the recording, Campos also said Maduro's administration was prepared to do whatever necessary to maintain power, including incarcerating political opponents.
"We will jail them," he said, "condemn them to 15 years in prison."
It's unclear who Campos is referring to from the conversation. However, opposition leader Leopoldo López was sentenced to nearly 14 years in prison leading up to the elections.
Defense attorneys for the nephews of Cilia Flores in the United States accused Barack Obama's administration of destroying important evidence that would absolve both Efraín Antonio Campos Flores and Franqui Francisco Flores de Freitas from the charges of trafficking drugs to the United States.

In the document, the lawyers claimed that confidential recordings "are hopelessly tainted by the improper conduct of informants."
"Not only was there was a destruction of evidence," defense attorney Randall W. Jackson said, "but that the evidence was altered by informants paid by the government operating outside the country and beyond any limitations imposed by training, ethics or accountability by agents the Drug Enforcement Administration."
Sources: El Nacional; El Nuevo Herald.