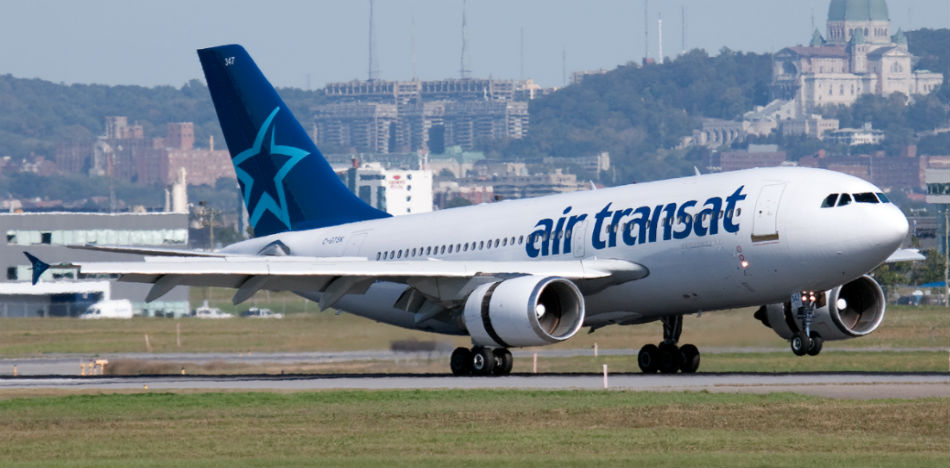 Since the launch of the low-cost airline VivaColombia, using an airplane as a means of transportation has gone from being a luxury to being an every day possibility for most Colombians. Their business model has allowed many passengers to purchase tickets starting at COP $60,000 (USD $20) and under this model 11.8 million passengers have flown Viva Colombia.
Due to their success other airlines have turned their attention to the Colombian market, which is why Civil Aeronautics, the Colombia aeronautical regulatory body, has recently approved the entry of the Canadian airline Air Transat, which will be competing with Wingo and VivaColombia on routes including Montreal-San Andrés -Montreal; Montreal-Cartagena-Montreal and Toronto-Cartagena-Toronto, opening the possibility of new destinations for Colombians.
Air Transat, which previously operated as a charter airline, will begin its commercial operation in Colombia with low cost Boeing 737 aircraft. So far the largest airline which also utilizes this business strategy is VivaColombia which has 11 Airbus A-320, and has diversified its market by offering international routes, as it does to Miami and Peru, a South American country where the company is already operating.
Carolina Bretón of the airline Wingo, said that there is a lot of market share still to be exploited in the country. She said that "Colombians and Latin Americans were not flying enough and one of the main causes was the price of tickets. In the case of Colombia, it is a country that only registers 0.5 flights per capita per year," according to statements published by the newspaper La República in an article written by the journalist Carlos G. Rodríguez.
This new option will benefit Colombians by generating more competition among airlines, which helps to lower prices. For example, LATAM, formerly LAN, is already looking for ways to reduce costs on their tickets and be able to offer cheaper service. They already sell food inside the aircraft and hope that in the coming months users can decide whether or not they want to bring luggage with them. That way, customers can choose whether or not they want to pay to bring baggage on their flights.
Source: La Republica