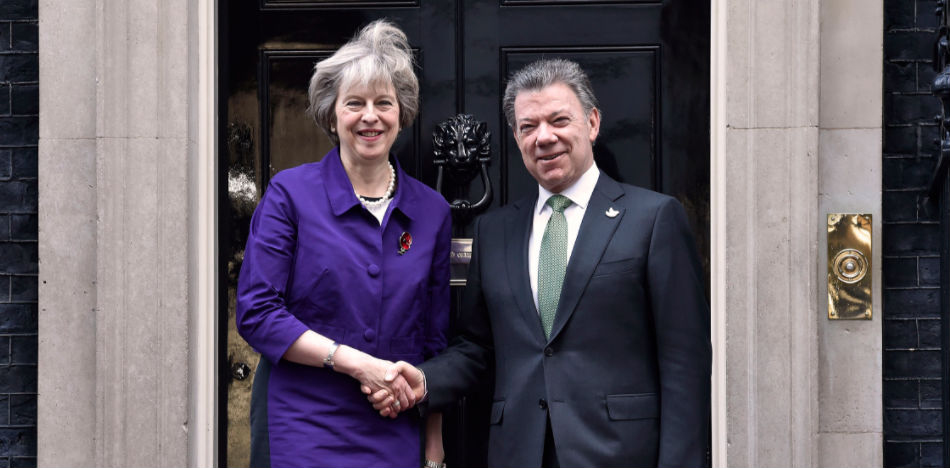 EspañolColombia is getting closer to finding a way to ratify a new FARC deal for peace.
President Juan Manuel Santos has proposed three possible methods in which revisions to agreement with the guerrilla could be implemented in Colombia: A plan submitted to Congress, a second referendum, or votes by regional governments.
The announcement of these three strategies was made by Santos after meeting with United Kingdom Prime Minister Theresa May. The two leaders spoke about the economic situation in Europe and their countries' own relationship following Brexit.
Santos also met with entrepreneurs to discuss what's ahead for the economy should a new version of the peace agreement go through.
In a statement, President Santos said the upcoming challenges for the peace deal involve finding a way to confirm the agreement with FARC, but also first culminating a phase of renegotiation following the people's vote of No on the referendum to ratify the original agreement.
To do this, Santos said he considers it necessary to present all of the suggestions of leaders who voted No and to present them at negotiations with FARC.
Only after this step has been completed will officials have to determine whether they want to go through Congress, hold a second referendum or consult regional governments.
Source: El Tiempo