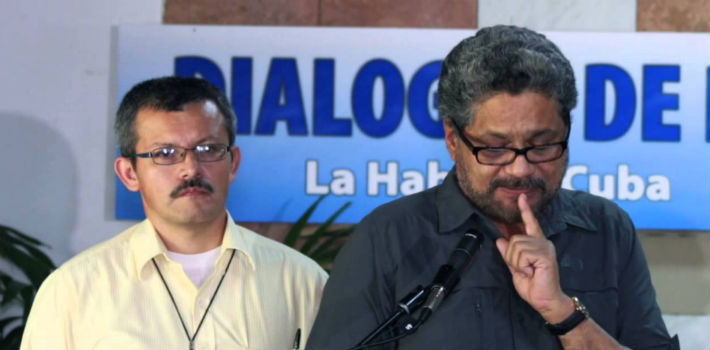 EspañolA new referendum to vote on the peace deal made between the Colombian government and the guerilla group FARC is not out of the question, according to chief FARC negotiator Ivan Marquez.
After four years of peace talk negotiations, it appears that officials will not give up so easily after Colombians voted down the agreement the first time around.
According to Marquez, the idea is to review the proposals arriving from different opposing political sectors to modify the final text that was rejected October 2, and to submit a new one with the improvements so that will be accepted by most voters at a referendum.
Additionally, the guerrilla leader said the president has the constitutional authority to hold a new referendum. This is also backed up by the ruling made by the country's Constitutional Court that initially approved the plebiscite. According to Marquez, this would be ideally done quickly to continue the implementation of an agreement.
Former minister, congressman and a member of the constitutional drafting commission Alvaro Leyva, said he considers this a possibility because of the ruling made by the Constitutional Court.
Source: W Radio, Caracol Radio