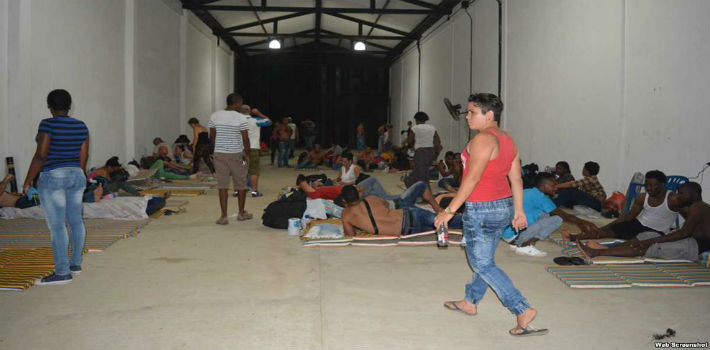 EspañolOver 1,300 Cubans residing illegally in Colombia have accepted voluntary deportation plans from the government, while 350 more reportedly remain in Antioquia with undetermined futures.
The Colombian government recently announced it would be deporting 1,800 Cubans stranded in Antioquia after failing to cross the border into Panama on their way to the United States.
The Foreign Ministry announced that Migration Colombia, the entity charged with the migration process in the country along the Ombudsman and the Air Force, will continue deporting undocumented Cubans.
A group of more than 1,000 people decided to return to Cuba after Colombian Foreign Minister Maria Angela Holguin assured them they would not receive any penalty or retaliation from their government.
Migration Colombia also urged Cubans still in Antioquia to come to their offices for voluntary deportations.
The Inter-American Court of Human Rights (IACHR) called on Latin American countries to protect immigrants and establish secure channels for reaching the United States.
Some Cuban immigrants decided to enter the Darien jungle in search of Panama's border. Paramilitary groups in the area killed an unreported number of them.
"The fact that these people resort to irregular channels and traffickers of migrants can be explained by the lack and inadequacy of legal and safe channels for migration," President of the Commission James Cavallaro said.
Cubans who had their sights set on the US sent a letter to President Barack Obama asking to be received with open arms. The letter even claimed they were willing to give up the benefits Cubans get when reaching American soil.
Source: El Espectador, El Nuevo Herald