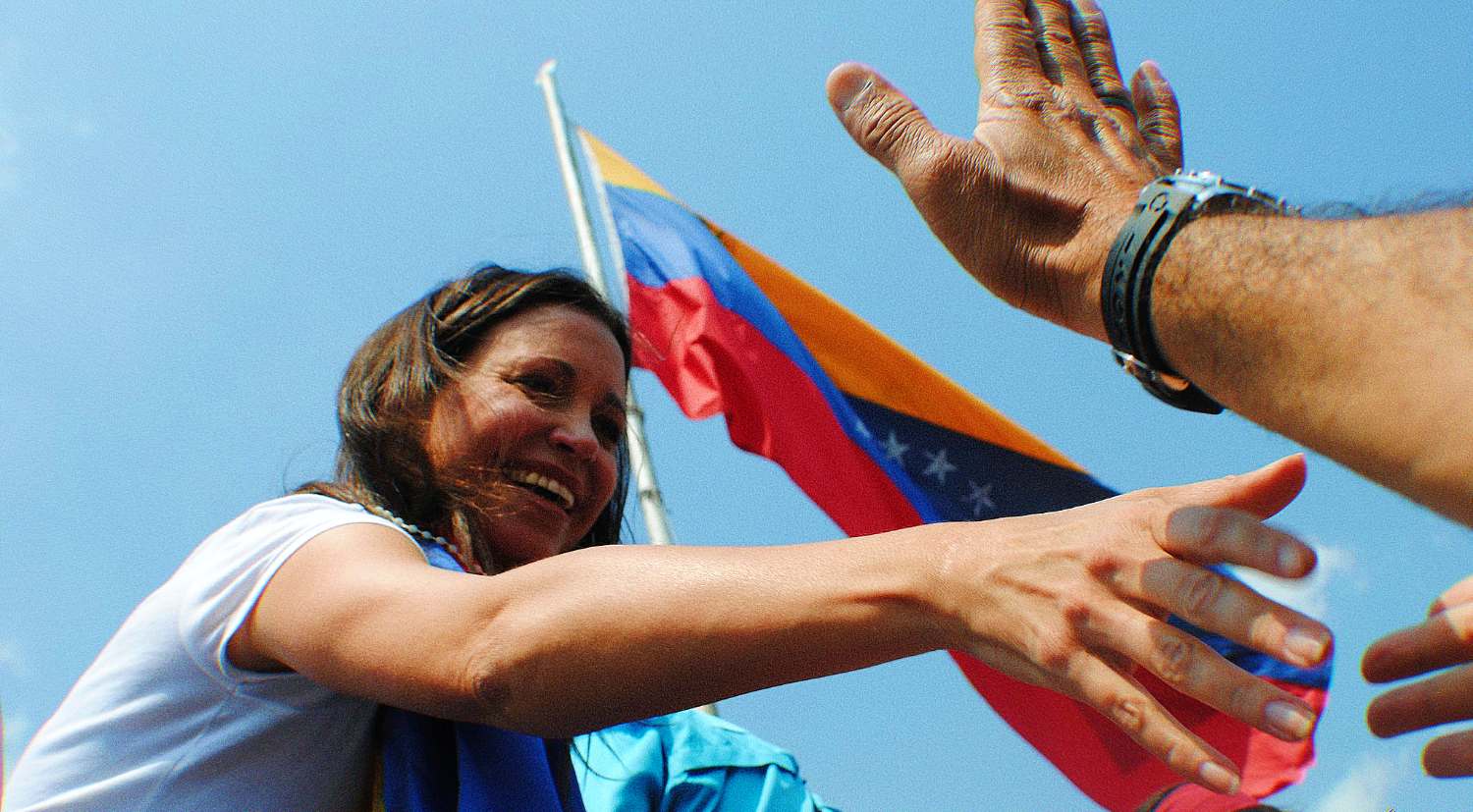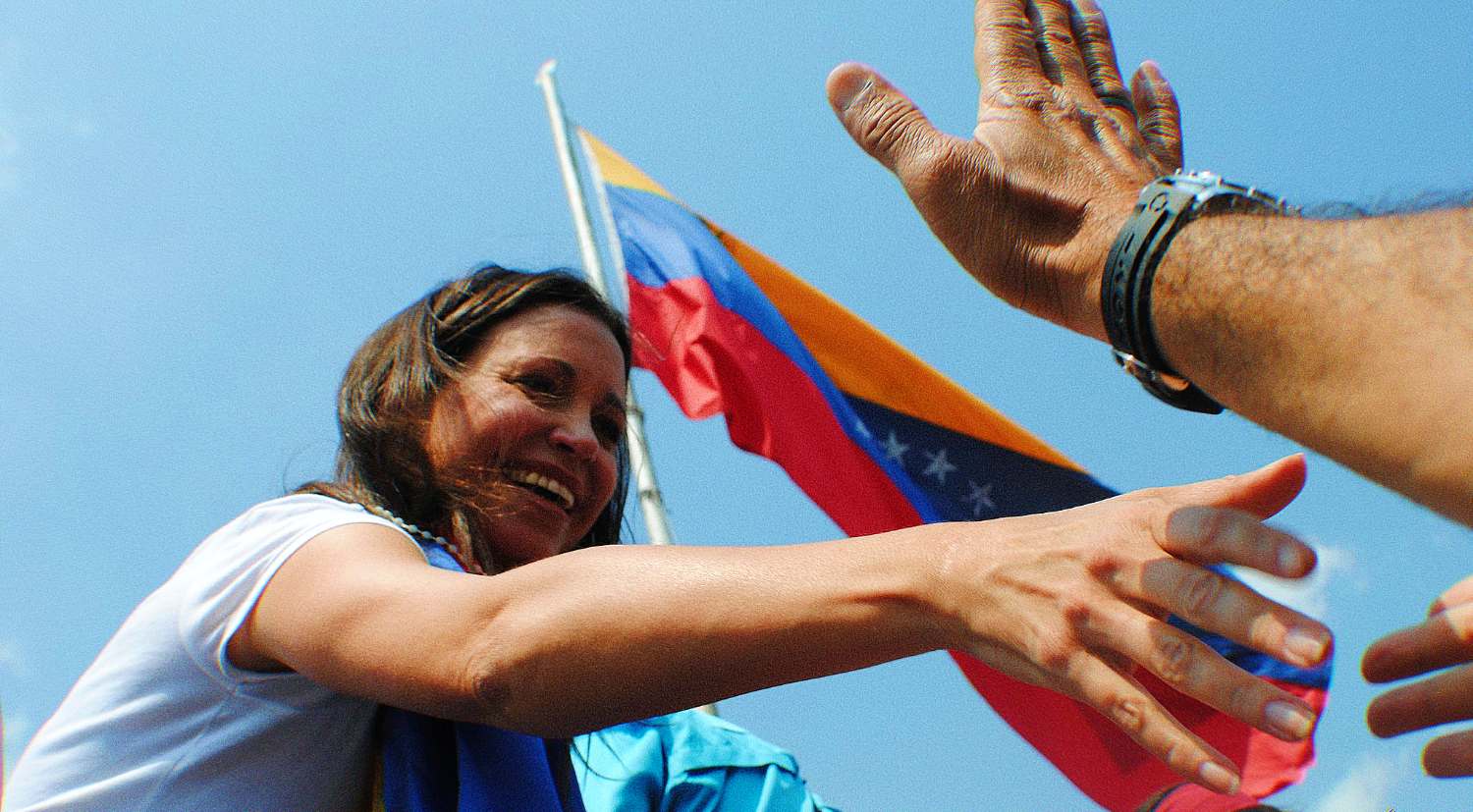 Spanish – When I requested an interview with Maria Corina Machado last week for my program on Factores de Poder, I felt an enormous responsibility. The declaration of the failure of the process initiated by Juan Guaido was imminent. The promised route was reversed, and the secret pacts started appearing in the forefront. At last, the end of the unfortunate road to cohabitation became a necessity.
Faced with this scenario, I had one doubt: Would Maria Corina break with Guaido, or would she continue to support him from a distance? The answer was simple: the only person empowered by the constitution as interim president, who also has the recognition of 56 countries, is Juan Guaido.
Machado acknowledged her disappointment about the interim president's lack of transparency in his actions. She also asserted that she maintained her support for the route that was proposed initially. However, she said she would not take to the streets on 16th November if the current detour persisted.
This deviation not only persists but worsens as the days go by. Now, Guaido has announced his intention to appoint a new National Electoral Council (yes, while Maduro is still in power). This confirms that the president of the parliament and his allies are pursuing an electoral mission.
The announcement has provoked the indignation of important sectors of public opinion. The journalists Nitu Perez Osuna and Patricia Poleo, for example, categorically asked for the exit of Guaido or a citizen consultation to endorse or reject the electoral projects that the National Assembly is trying to impose.
"Guaidó ya no pudo ¡que se vaya! Que deje que otros retomen el camino, que – por cierto – nos tocará empezar de cero", dice @NituPerez tras anunciarse el plan de Guaidó para ir a elecciones pactadas con el régimen. pic.twitter.com/jsDfxwVipQ

— Jovel Álvarez (@Jovel_Alvarez) October 30, 2019
Así reaccionamos todos cuando escuchamos el pacto que propone @jguaido para llegar a unas elecciones fraudulentas.
¡Ya estuvo bueno, #Venezuela! Hay que hacerle saber a esos mafiosos que no se va a aceptar la cohabitación. pic.twitter.com/3RPXqtItqC

— Jovel Álvarez (@Jovel_Alvarez) October 30, 2019
Further, Emmanuel Rincon, an editor on this publication, said, "It is time to close the Guaido chapter in Venezuela."
Readjusting the cards
After the political suicide of Henrique Capriles, the distortion of Leopoldo Lopez, and the null utility of Guaido, today, many say that the only leader who has stood her ground to make the next move is Maria Corina Machado. However, Machado will have to assume this responsibility by publicly parting ways with Juan Guaido (something she is still reluctant to do).
Maria Corina: I have no contact with you. I don't know you beyond the three times we've spoken in an interview. However, from this space, I want to address you directly. If what so many say is true and you are the person who must guide this process from now on, it is vital that you decisively assume the role that history demands of you.
Get people out on the street on 16th November. You. Show that betrayed the international community that Venezuela "does not" support cohabitation and rejects Juan Guaido's new approach. I believe this is the only way to exert the necessary pressure on the president to return to the original route or to step aside.
Guaido enjoys international support, but the countries that back him are as surprised as we are by the incoherence that prevails. The allied countries must pressure the interim president to comply with the voice of the people, or take away their support and reduce it to nothing.
Many people understand that Guaido's failure has brought Venezuela back to square one. It is time to begin the fight against the usurpation by Nicolas Maduro once again.
Madam Machado, these years of struggle accompanied by unpopular stances, finally became your shield. By sidelining you from this process, they actually did you a favor because they prevented you from being linked to the collapse of the interim government.
If what so many say is true, Maria Corina, this is your moment. All hopes are on you. The time for words is over. Venezuela urges you to take action.
If we have learned anything with Capriles, Lopez, Ramos, Gonzalez, Rosales, and all that game of cowardice is that words are not enough.
Maria Corina Machado, The Time Is Now.