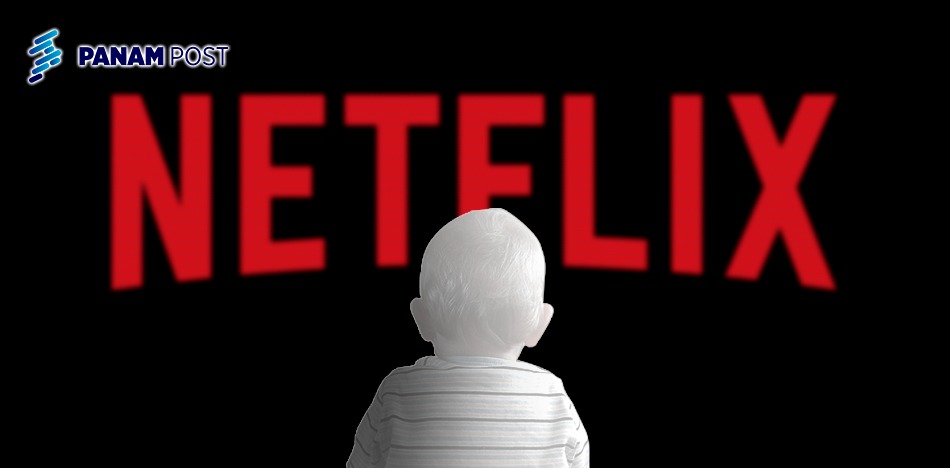 Spanish— Critical race theory is spreading to every fiber of sensitive American society. The corrosive and divisive concept will now be able to enter every home with its sights set on the most naive and vulnerable population. And all from the hand of Netflix. The streaming platform is targeting children's audiences with an animated series based on the book Antiracist Baby.
It is a work by leftist scholar Ibram X. Kendi, a self-described "antiracism" advocate. For Kendi, there is no age limit to indoctrinate with his theory. And if his books have not been enough, Netflix will partner with the controversial character to make it easier for him to expand his ideas on a massive scale through its platform.
Big announcement: Academy Award-winning director @RogerRossWill and the great @MaraBrockAkil are adapting #StampedfromtheBeginning and #Stamped. @chrisdocnee, creator of Doc McStuffins, is adapting #AntiracistBaby. Excited all 3 projects will be @netflix! https://t.co/jlmGsYm7o5 pic.twitter.com/Lfnk76RS6V

— Ibram X. Kendi (@DrIbram) January 15, 2021
Two weeks ago, Netflix announced that it would adapt three Kendi books into animated series, including Antiracist Baby, which is aimed at preschoolers.
This program will consist of a series of short animated music videos that will use "raunchy songs" to teach children and their caregivers about antiracism.
In the original book, Kendi writes that "babies are taught to be racist or antiracist. There is no neutrality" and urges parents to "use their words to talk about race," notes Breitbart.
Kendi's other two books to be adapted by Netflix are Stamped from the Beginning: The Definitive History of Racist Ideas and Stamped: Racism, Antiracism, and You. The former will be a mix of a hybrid documentary and scripted feature film, while the latter will become a documentary for young people.
Seeing the world through the lens of race
For Libby Emmons, editor of the Post Millennial, the race theory that is exacerbated in these books and the Netflix adaptation constitutes child indoctrination that, far from combating racism, magnifies it. In a statement to Fox News, he said the following:
"Antiracist Baby directs toddlers to confess their racism, and I think also in putting these kinds of programming, feeding it to toddlers and little kids, where teaching kids that the only way to look at the world is through the leans of race, where teaching them that race is the most important factor about a person."
WATCH: The Post Millennial's Libby Emmons [@libbyemmons] appears on Fox News 'The Ingraham Angle' to discuss Netflix embracing critical race theory indoctrination and the affects it could have on your children. pic.twitter.com/cIcn8a7Lda

— The Post Millennial (@TPostMillennial) January 27, 2021
Political and ideological background
Ibram X. Kendi is far from being a harmless advocate of social causes. His books contain highly political and ideological content. He has also demonstrated this with his actions. As Breitbart recalls, Kendi harshly attacked Amy Coney Barrett, the Supreme Court Justice nominated by former President Donald Trump, comparing her to an imperialist "colonizer" for having adopted two black children. According to his interpretation, Coney Barrett would have "acquired" the black children "for show."
The left-leaning academic recently said in a statement that both adults and children who watch Netflix adaptations of his books would be "captivated, informed, and transformed by these projects." This wouldn't generate as much concern if it weren't for the fact that Time magazine listed him among the 100 most influential people in America.
Kendi has become so involved in politics with his critical race theory that in November, he said that talk of "legal voting" was "functionally racist," referring to the legitimacy of the votes that former President Trump was calling for verification of. Additionally, Kendi has called for creating a new branch of the federal government to be called the Department of Antiracism, which should be charged with approving all local, state, and federal public policies "to ensure that there is no racial inequity."
"Divisive propaganda"
Faced with the sensitivity generated by the racial issue in the US, former President Trump stayed away from this theory, which he considers prone to constitute "divisive propaganda". For this reason, the Republican decided to prohibit funding from federal agencies to training programs related to "racially sensitive" issues.
Trump said on several occasions that he did not consider systematic racism to be a problem in the United States. Following the death of George Floyd on May 25, 2020, the Black Lives Matter (BLM) movement resurfaced with the supposed purpose of claiming equality and defending the lives of African Americans. Soon, it was distorted, becoming a political and ideological platform.
BLM took the path of radical socialism. "We are trained Marxists," Patricia Cullors, one of the movement's three founders, has said, referring to herself and co-founder Alicia Garza. Its leaders have also confessed that Black Lives Matter constitutes an ideology that seeks the redistribution of wealth based on racial disparity.