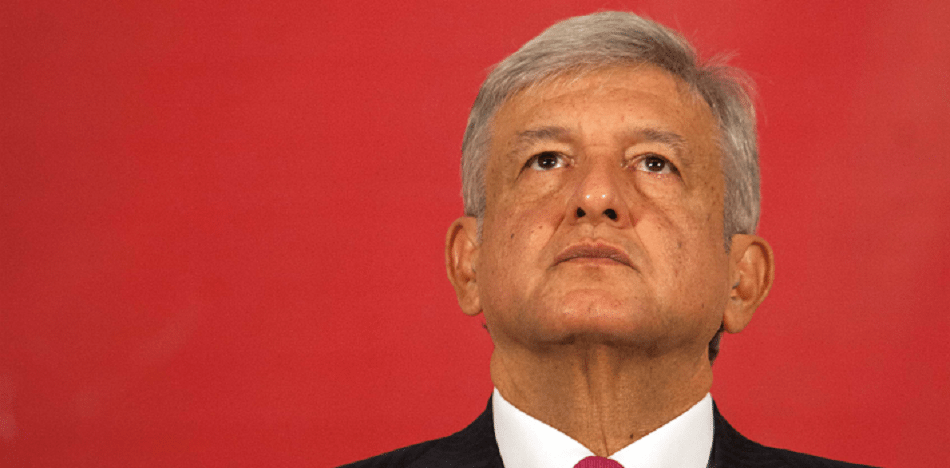 Spanish – Former Mexican presidents may go to trial by popular vote. The Supreme Court of Justice of the Nation (SCJN) declared constitutional a referendum promoted by President Andres Manuel Lopez Obrador to bring five former presidents to trial. The executive director for the Americas of Human Rights Watch (HRW), José Miguel Vivanco, called the decision a "constitutional delirium" and warned of the risk of turning the country into a "Roman circus."
With six votes in favor and five against, the plenary of the Supreme Court gave the green light in a virtual session to López Obrador's request. The Senate majority leader, Ricardo Monreal, of the ruling party, the National Regeneration Movement (Morena), assured that the upper house would "honor and respect the resolution" of the Court. He added that they would wait for the procedural lapses and initiate the legislative process to carry out the referendum. He estimated that it could be next year, reported EFE.
There was no delay in the reactions. Perhaps the most categorical response was that of José Miguel Vivanco, who was visibly indignant and rejected the controversial decision, recommending that legal proceedings be followed. "If you have evidence against the former presidents, you should investigate then. Otherwise, there is nothing to investigate. You cannot turn the country into a Roman circus."
Delirio constitucional en México: la Corte Suprema permite referéndum para votar si se debe enjuiciar a expresidentes.

Si tienen evidencias contra expdtes los deben investigar. De lo contrario, no hay nada que investigar.

No pueden convertir al país en un circo Romano. https://t.co/wXLZyh02cf

— José Miguel Vivanco (@JMVivancoHRW) October 1, 2020
The question for the referendum
In his press conference this Thursday, López Obrador reiterated that the question he proposed for the referendum does not violate human rights. "Do you agree or not with the fact that the competent authorities, under the applicable laws and procedures, should investigate and, if necessary, sanction the alleged commission of crimes by the former presidents Carlos Salinas de Gortari, Ernesto Zedillo Ponce de León, Vicente Fox Quesada, Felipe Calderón Hinojosa, and Enrique Peña Nieto, during and after their respective administrations?
Since mid-September, when López Obrador asked the Supreme Court to rule on the constitutionality of his demagogic proposal, former President Felipe Calderón tweeted a list of the reasons he considers it unconstitutional.
Petición de @lopezobrador_ de consulta de juicio a ex Presidentes, es violatoria de garantías elementales: Presunción de Inocencia, Debido Proceso Legal, Justicia por Tribunal Independiente, Investigación exclusiva del Ministerio Público, Protección de Vida, Honra y Dignidad.

— Felipe Calderón (@FelipeCalderon) September 15, 2020
Article 35 of the Mexican Constitution establishes in its eighth section that citizens have the right to vote in referendums on issues of national importance. However, in the third paragraph, it lists the exceptions.
"The restriction of the human rights considered in this Constitution, the principles of article 40 therein; the electoral matter; State income and expenses; national security and the organization, operation and discipline of the permanent Army, may not be subject to popular consultation; The Supreme Court of Justice of the Nation will resolve, previous to the call by the Congress of the Union, about the constitutionality on the consultation matter."