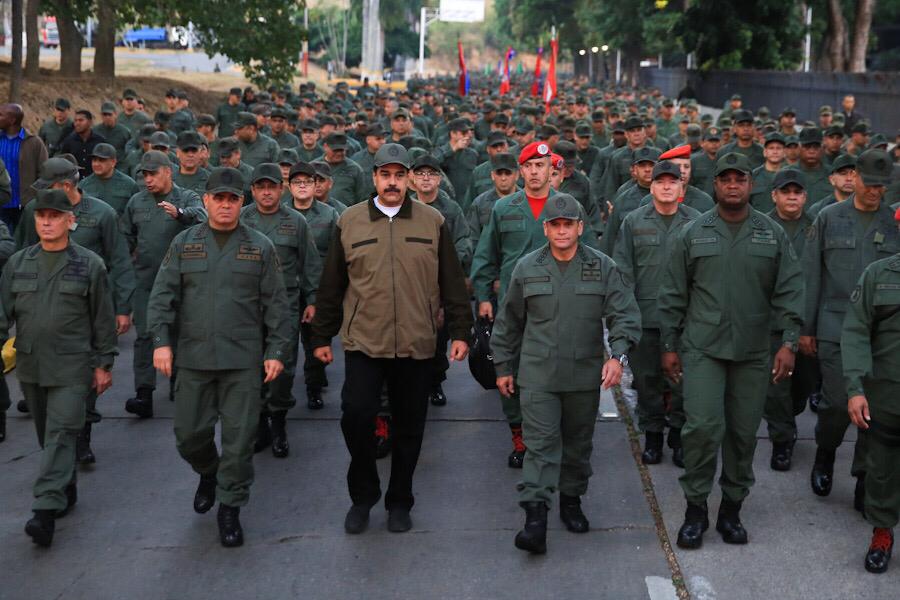 Spanish – Cuban and Russian intelligence is no longer sufficient to protect the dictator Nicolás Maduro, who added to the security of his regime the most subversive side of Iran's Islamic Revolutionary Guard: the Quds Force.
The situation is "alarming and worrisome," says Craig Faller, head of Washington's South and Central America Command in The Wall Street Journal because of "growing Iranian influence there," referring to Venezuela.
In addition to Tehran's military officials backing the tyrant, the alliance involves "sending weapons" and deploying "paramilitary operations" in the Chavista-dominated country to "help maintain their grip on power," the U.S. military commander said.
This section of the Iranian military unit joins the list of "thousands of Cubans" in Maduro's service, and these, along with the Russians, are responsible for "keeping the key elements of Maduro's army sufficiently ready," he added.
The most extreme
The Quds Force conducts paramilitary operations in the Middle East, but Faller said that the White House is "very concerned about what Iran is doing, not only globally, but here in this hemisphere."
His suspicions are based on the fact that the United States has been calling the Quds Force a "terrorist organization" since April for supporting Hezbollah, Iraqi Shiite militias, and the government of Syrian President Bashar al-Assad.
The danger of this radical Iranian wing caused the U.S. to order the death of its leader Qassem Solemaini, in a drone attack to prevent his plans to attack U.S. military personnel, notes Forbes.
Quds is one of eight branches of the Islamic Revolutionary Guard Corps (IRGC) that is complemented by the Ground Resistance Force, commanded by Mohammad Pakpour; the Air Force, commanded by Amir Ali Hajizadeh; the Navy, commanded by Alireza Tangsiri; the Basij volunteer militia, commanded by Gholamreza Soleimani; Intelligence, commanded by Hossein Taeb; Counterintelligence, commanded by Mohammad Kazemi; and Security, commanded by Fathollah Khomeini.
"The eight units operate under the leadership of the IRGC's commander-in-chief, Major General Hossein Salami and his deputy, Ali Fadavi," the media reveals, which also emphasizes that "the Quds Force Commander effectively operates within a parallel structure and is solely responsible to Iran's supreme leader."
The heads of command
Qasem Soleimani was the head of the Quds Force since 1997 and since then, "extended his influence inside and outside the country," and within it, he created the commands of Intelligence, Finance, Politics, Sabotage, and Special Operations.
Now the leader of this force is Ismail Qaani, "a veteran of the Iran-Iraq war who commanded the Nasr-5 and Imam Reza-21 brigades," and before reaching the top of the organization, he was an intelligence officer and deputy commander-in-chief under Soleimani.
The U.S. Treasury Department included Qaani in 2012 as a "Specially Designated National" for his alleged role in overseeing financial disbursements and arms shipments to Lebanese elements of the Hezbollah and Quds Force in the Middle East and Africa, particularly in the Gambia.