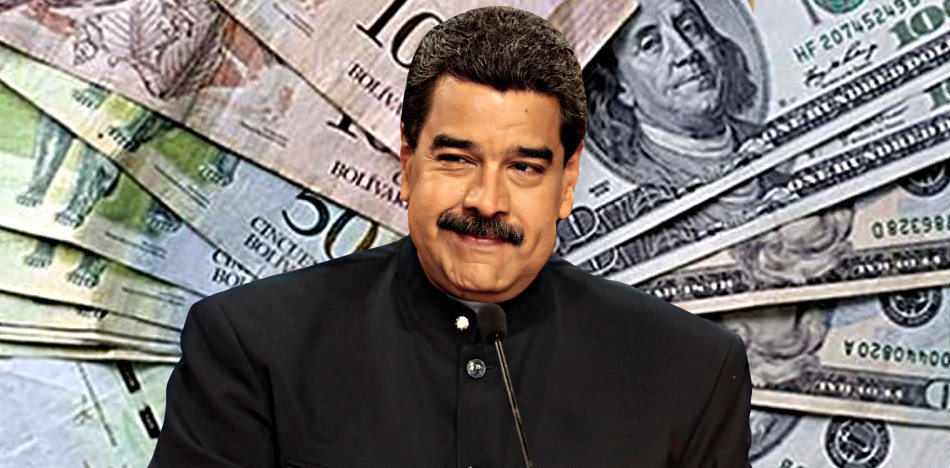 Spanish – Zelle, the money transfer service owned by a group of seven U.S. banks, leads transactions in Venezuela.
This service works for purchases in dollars, and with it, you can buy anything from chocolate, a new pair of sneakers, and medicine, according to Bloomberg.
The company's purple logo has invaded the Venezuelan market and beckons you to pay at the cash registers of supermarkets, popular markets, and stores in malls.
The establishments have been equipped with personnel dedicated exclusively to reviewing the screenshots of payments with the receipts by email.
Ecoanalítica, quoted by the portal specialized in economic issues, estimates that more than 60% of the transactions in Venezuela are now in dollars.
Its arrival, according to Bloomberg, alleviates "a rapidly depreciating currency and uncontrolled inflation." The report says that "while not prohibited, (Zella) could certainly be described as off-label."
A necessity in the face of disaster
Having digital money in Venezuela is a necessity, Bloomberg points out. The article also explains that "the Bolivar is a casualty of mismanagement by Nicolás Maduro's socialist government, which has presided over seven consecutive years of economic contraction" and endorses it to a "disastrous 15-year experiment with capital controls gave rise to a thriving black market for dollars."
Maduro's regime avoided using the platform at first. But last year, "publicly endorsed use of the gringo's money, partly in the hope that it would help tame inflation and help stabilize a crumbling economy," the article says.
Datanálisis joins the scenario and adds that 8 % of adult Venezuelans have a bank account abroad or access to an electronic wallet.
The figure increases given the five million Venezuelans who have fled the crisis. "That diaspora is a vital link for Venezuelan users of Zelle," the media points out.
Investigation
The 731 U.S. banks in Zelle's network allow the registration of Venezuelan bank accounts only if they do not belong to the sanctions list imposed by the U.S. Treasury Department. They also require authentic documents and mailing addresses.
In a statement quoted by Bloomberg, Early Warning stressed that "consumers can only enroll in the Zelle Network using a U.S. mobile number or email address associated with a U.S. based account."
Sanctioned in the spotlight
In June, Wells Fargo & Co. reportedly blocked access to Zelle for some Venezuelans after implementing software that prevents money laundering activities or facilitating payments to terrorists and drug traffickers.
This means that Maduro and 14 officials accused by the Treasury Department of corruption and drug trafficking are denied access to this platform.
Richard Crone, director of payments consulting Crone Consulting LLC. warns that "It is possible that Wells Fargo's systems flagged some transactions on accounts owned by Venezuelans as suspicious."
A mechanism for Guaidó
Ruben Galindo, a 29-year-old Mexican, co-founded the Airtm e-wallet service in 2015. The application has customers throughout Latin America, and Venezuela handles 11 million USD a week. He defines it as an "over-the-counter dollar market."
The company, which manages its own exchange rates, became the center of attention in August, when Juan Guaidó, head of the opposition-led National Assembly, took advantage of the service to execute the transfer of nearly 19 million USD to health workers.
The funds were provided by the U.S. Treasury's Office of Foreign Assets Control (OFAC) from frozen U.S. accounts belonging to Venezuela's Central Bank.
An expensive move 
Galindo confessed that he flew to Miami in March to work with Guaidó's economic team on the OFAC-approved operation, called Health Heroes, to send monthly payments of 100 USD each to more than 62,000 pandemic relief workers.
Maduro ordered the blockade when he learned of the plan, but the money began arriving in September with the help of virtual private networks that can be used to log on to restricted websites.
Galindo says about 60% of the funds have been disbursed.
The bravery cost him his exile. In 2018, he received a warning that Venezuela's intelligence police planned to arrest his staff and force him to move them across the border to Colombia and then to Mexico, where the company is based.
Trial in expansion 
Ecuador and the Turks and Caicos Islands have officially adopted the U.S. dollar as their currency, while economists define the process in Venezuela as a "spontaneous dollarization."
Green bills are also in demand on the streets in Cuba and Iran, but both nations have sanctions that limit the availability of dollars to tourists and expatriate visitors.
For now, Zelle will maintain its rise on Venezuelan soil as plans to have dollarized ATMs in the country are put on hold.
AKB Fintech decided to suspend the implementation due to the confusion and doubts about the issue, reported Diario Las Américas.
Guillermo Scarpantonio, president of the company, had vowed to dispense 200 USD bills through these machines that would operate in Caracas, Valencia, and Barquisimeto.