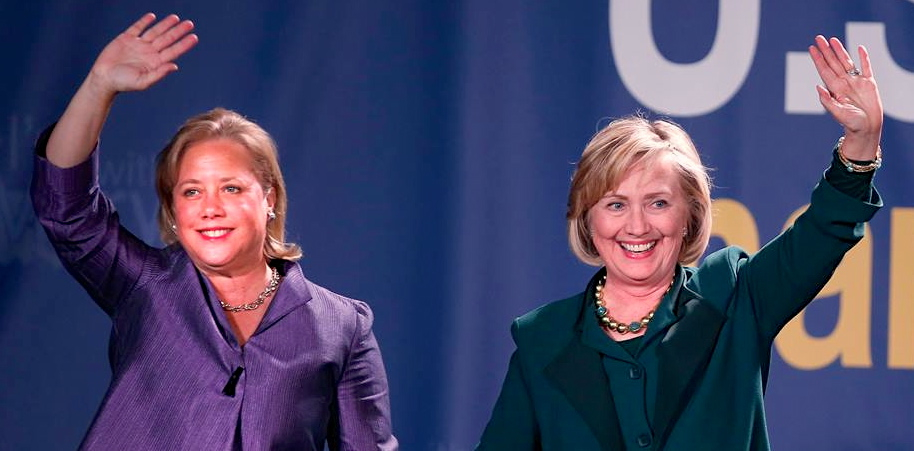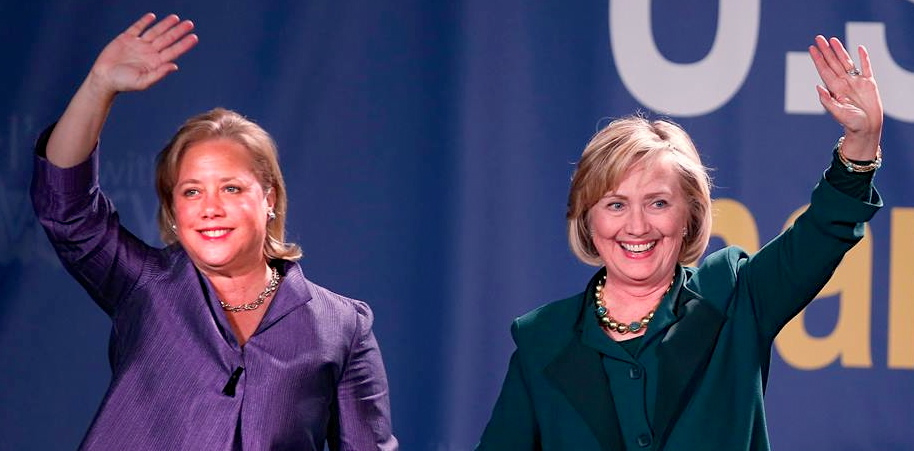 EspañolThe more than 34-year political career of Senator Mary Landrieu (D-LA) came to a screeching halt on Saturday. The incumbent, at odds with the Deep South electorate over her close affiliation with an unpopular President Barack Obama, was unable to overcome an ominous deficit of support in Louisiana's jungle primary on November 4.
Her opponent Bill Cassidy, a Republican congressman serving his fourth term, prevailed by an overwhelming margin of 55.9 percent of votes versus Landrieu's 44.1 percent (100 percent of 1.3 million votes counted). Cassidy kept a low profile throughout the campaign period and chose to participate in only one runoff debate. However, his advertising presence crushed Landrieu's by a ratio of over 100-to-one, as her donors abandoned her in the final weeks.
[table id=10 /]
At 9 p.m. local time, just one hour into the count, Landrieu conceded Cassidy's victory. Aside from remarks on the outcome, her speech at the historic Roosevelt Hotel in New Orleans recognized a young woman who died in a motor-vehicle accident while canvassing on election day: "Our hearts are broken [and] our family is in mourning with them tonight."
Otherwise, Landrieu sought to be upbeat, as she shared that her time in elected office for Louisiana had been "nothing but a joy."
"We may not have won tonight," she said, "but we have most certainly won some extraordinary victories," and she reflected on her father as her role model for progressivism: "He fought for openness and opportunity … security and justice, and fairness."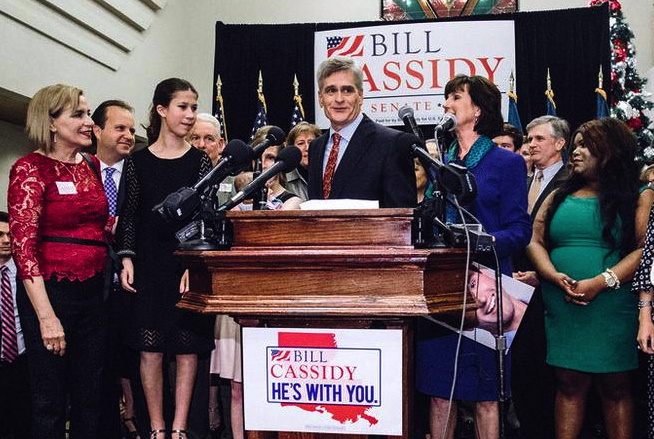 Soon after, Cassidy took the stage in Baton Rouge and thanked his strongest primary challenger, Tea Party-candidate Rob Maness, for his key support going into the runoff. However, with the victory in hand, Cassidy emphasized that he would rather get beyond partisanship, and that he appreciates Landrieu's efforts over the years.
He reached out to supporters of his opponent: "I don't care that you voted for Senator Landrieu. I am here to serve you too."
Landrieu's Fall from Grace
Regarding the considerable lack of support for Landrieu — after so many reelections — political-science professor and blogger Jeffrey Sadow of Shreveport, Louisiana, says the Affordable Care Act was the eye-opener. Right up until the end, she remained adamant that her vote in favor of Obamacare's passage in 2010 was the right decision.
"It got a public usually inattentive to Landrieu's record to pay attention … things that were inconvenient for her relative to the median voter's preference became more easily apparent, such as her pro-abortion record, suggestions to raise taxes as a solution to funding Social Security, and the like."
In the past, he asserts, "voters placed a lot of emphasis on pork and appearance rather than ideology and issues." However, technological changes "make it easier for voters to find out information about candidates," and she was no longer able to divert attention to what she brought home for the state.
"Also going against her … was the sense she was out of touch with the Louisiana public.… The assertion she qualified as a resident of Louisiana, despite having a huge mansion in DC, by living in a small room in her parents' house brought widespread skepticism [that she was a] creature of Washington."
Kevin Kane, president of the free-market Pelican Institute for Public Policy in New Orleans, concurs that "Landrieu was hurt by the perception that DC has become her real home.… [That she] has lost touch with her home state."
The perception that she is a close ally of President Obama was also devastating for her: "a problem she could not overcome," with the assertion that she voted 97 percent in line with Obama circulating widely.
Kane adds that "one of [Landrieu's] selling points was her influence in a Senate controlled by Democrats. But when Republicans took the majority in November that selling point evaporated."
If that were not enough, local media entrepreneur and founder of TheDeadPelican.com Chad Rogers says she felt the brunt of an anti-establishment sentiment.
"Americans are fed up with 'business as usual,' [and] the Landrieus are a longstanding political dynasty."
Louisiana Democratic Party in Disarray
Republicans now occupy all statewide elected offices in Louisiana, including Governor Bobby Jindal and all members of Congress, with the one exception of Cedric Richmond in the second congressional district. Rogers explains that the Democratic Party, perhaps because of influence from the national leadership, has strayed from the wishes of the electorate.
"Every loss seems to push the party further left. One has only to look at the party's leadership to see this. Karen Carter Peterson is the current [state] Democratic Party Chairwoman. She's a defender of gay marriage and has also praised Planned Parenthood, saying that she's proud of the work they do."
Sadow adds that the state party appears "wedded to the national party.… because it shows no inclination to moderate its issue preferences. Only a change in leadership will alter this." He predicts that many candidates of more socialist inclinations will even run stealth campaigns as Republicans.
Kane sees little way out: "They desperately need to win back the white working class voters that have left them in droves, but that is easier said than done. If the national party continues to be dominated by leftists, the Louisiana Democrats are playing a losing hand."
On the GOP side, Kane would like Cassidy to push back against EPA overreach and promote "market-based" policy alternatives, even if he and his colleagues cannot get any such legislation past President Obama: "If nothing else, these alternatives will help the party draw a clear distinction in time for the 2016 election."
A Friend of Chavismo Gone
Although a minor issue on the campaign trail, Landrieu's opposition to targeted sanctions on the Chavista regime in Venezuela has drawn considerable out-of-state attention. In October, Venezuelan exiles led a protest against her in Miami, Florida, when she attended a fundraiser there.
With US Senator Marco Rubio (R-FL) reviving the legislation, and the crisis in Venezuela only worsening, its passage seems likely when Congress is back in session.
Sadow is one local who wrote on this topic, and he says it "is an example of the kind of story that even a few years ago might never have surfaced in the public consciousness, but was just another small cut that led to [Landrieu's] demise.… exposed as a mainstream [progressive], there were hardly any conservative issue preferences she could point to [to] offset that image."