EspañolEvery day, according to the National Day Laborer Organizing Network, US immigration officials deport more than 1,000 people. By April 2014, that will add up to 2 million people deported by the Obama Administration. Their members' discontent with a lack of immigration reform — joined by immigrant rights advocates and those navigating the arduous legal process — inspired the "April 5th Day of Action against Deportations."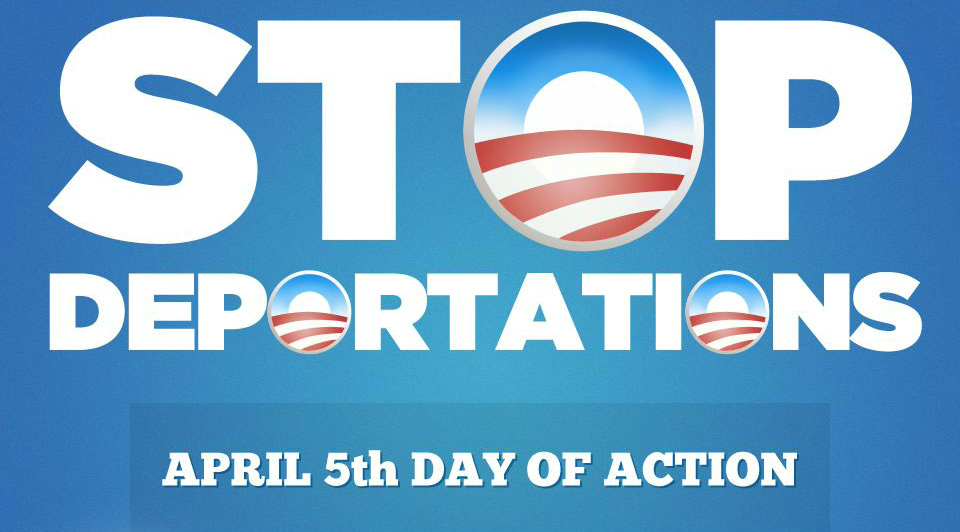 The decentralized activism linked to over 80 events and an additional 80 organization endorsements across the United States. That included two events in Florida — in Homestead with WeCount and in Miami with the Florida Immigrant Coalition.
The particular activities varied greatly, but the national umbrella project, #Not1More, advocated a mass social media campaign to inform members of the Obama administration of opposition to "unfair deportations and inequality" and to "condemn institutionalized racism."
The event in Miami, at the St. Thomas University School of Law, was less aggressive, however. The organizers simply sought to offer legal assistance and encouragement to people so they could apply for citizenship "the right way" — according to Elizabeth María Taveras, a communications associate with the Florida Immigrant Coalition. She, along with dozens of volunteers and lawyers from the American Immigration Lawyers Association, served approximately 200 individuals.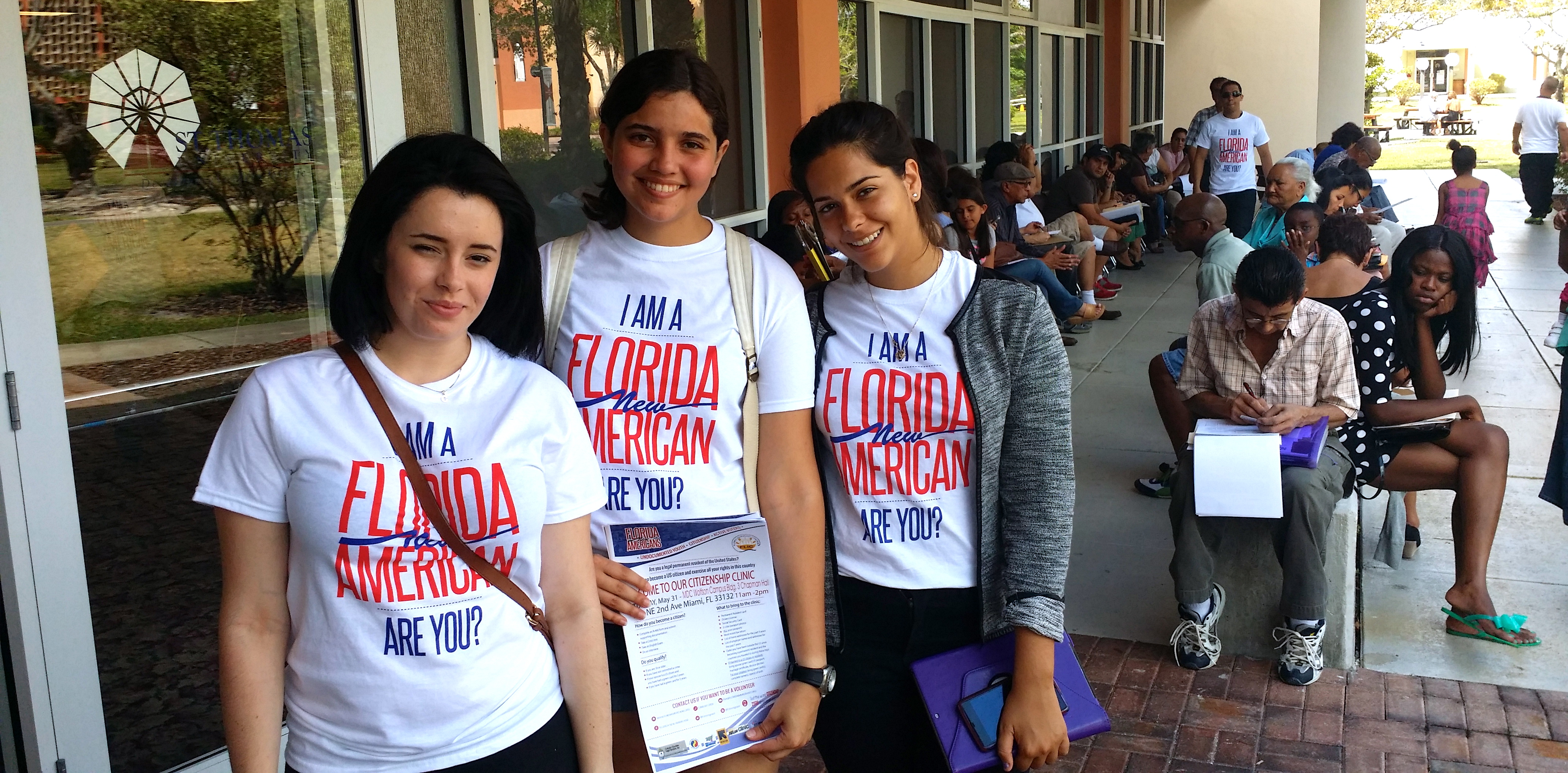 To combat deportations, the separation of families, and "anti-immigrant laws," Taveras says she wants these people to become active voters. Further, she sees citizenship as crucial, because "it is the only form of protection you have from deportation."
April also has significance, because on May 4 the application process is set to become more complicated — with the initial form (the N-400) to increase from 10 to 21 pages. The initial fee of US$680 is also likely to rise, and Taveras wants people to be able to get in with the current path.
Evelyn Roque, along with her daughter — both born in Guatemala — were among the many people waiting and working through application forms, getting some shade from the sweltering day in the Miami Gardens area. She came to the United States 14 years ago and says to be in this country is a wonderful opportunity. She is particularly concerned with insecurity in Guatemala.
"I am hopeful that [there will be reforms], since so many people need something to change." Regarding fears of immigrants, she acknowledged that there can be a criminal element, but that "there is that in all groups."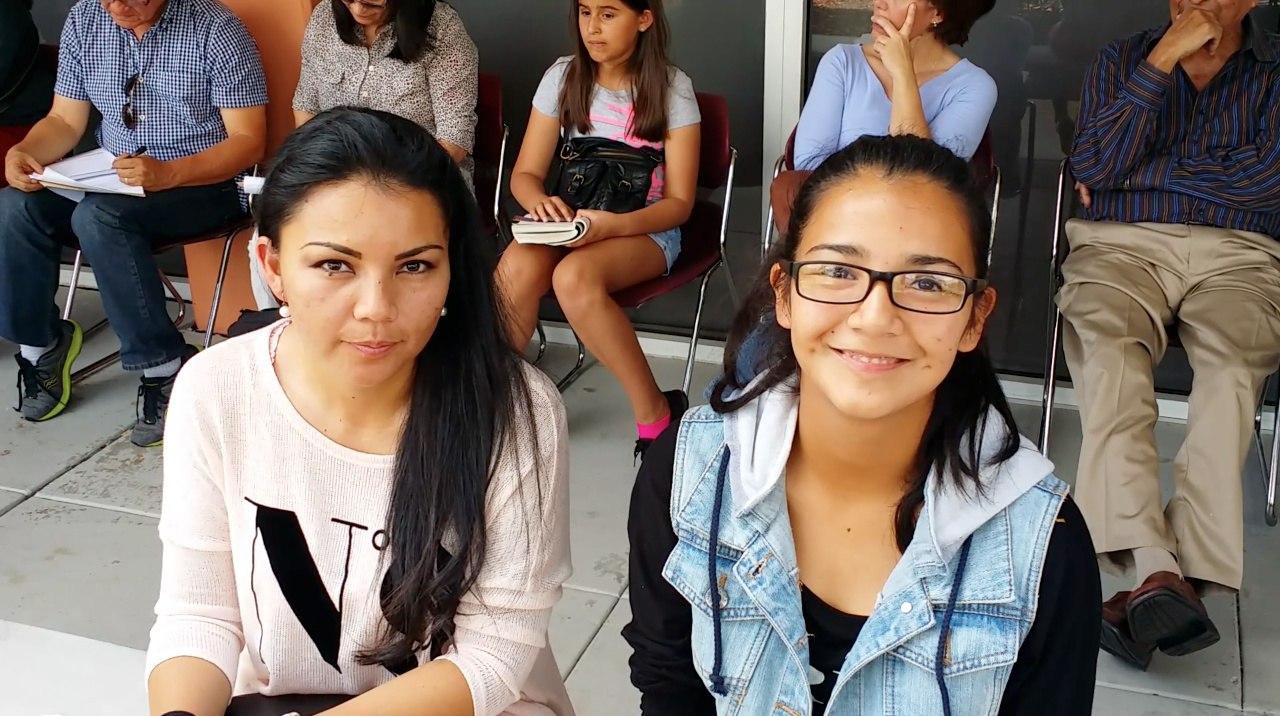 Niurka Chercoles of Cuba was in the queue and has also been in the United States for 14 years. Despite being in the country legally, she says "every day there is a problem" with her paperwork, and she is still not a citizen. In particular, she said the cost of legal support has been prohibitive, and she relies on various forms of government assistance. She wants "to become part of the country [and] give back to the community."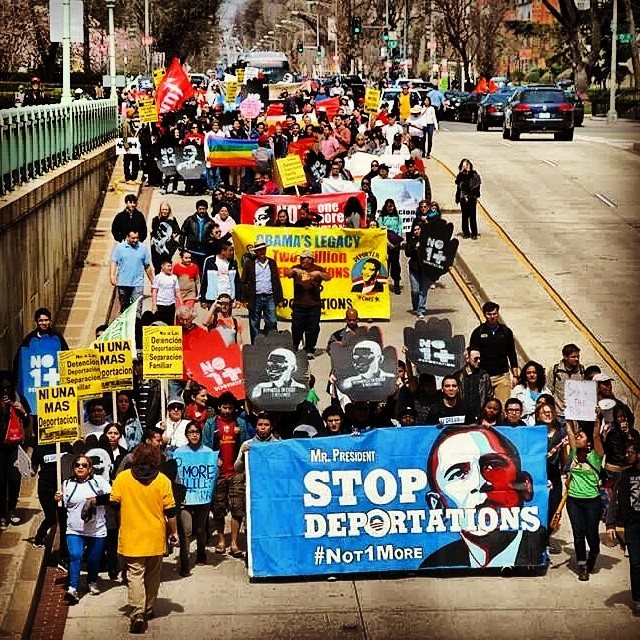 One US citizen, simply in attendance to show support, said he hopes "some people can see the waste of it all." Chris Sapienza, an economics student at Florida International University, said the system is "especially not working for the least among us."
While the show of support might appear compelling to lawmakers, there has been no considerable immigration reform in the United States for almost 20 years. Recent news stories highlight that many organizations — the Center for Immigration Studies, in particular — dispute the notion that the federal government is cracking down on illegal immigrants. They describe it as a "catch and release" enforcement program.
Further, fears remain that any form of amnesty, as occurred in 1986 under President Ronald Reagan, would encourage more illegal immigration, in addition to "anchor babies."